Overview
In this episode, I share an interview I did for Theology Mixer Radio with Sydna Masse of Ramah International regarding post abortion care and healing.
First, Scott McCausey and I ask Sydna to share a little bit about her story and the long term affects that an abortion can have on a woman.
Next, we turn our attention to the "male" side of this coin. While one in three women have had an abortion, every one of those children had fathers. Sydna shares some of the differing responses men have to unplanned pregnancies, and how they too may carry the guilt and hurt of an abortion long after it has taken place.
Then, Sydna shares her vivid story of having an abortion and how it affected her for eleven long years, before she finally came to the place of healing and forgiving herself.
This is a must listen and must share episode. If you've had an abortion, I'd encourage you to take advantage of all the resources Sydna shares. If you know someone who has had an abortion, take her advice at the end of the show. Finally, if you're a church leader, begin thinking seriously about how to minister to the one in three women in our nation today who are likely suffering from some level of ongoing post abortion trauma.
Links from Episode
Ramah International Website
Post Abortion Help In Your Area
Symptoms of Post Abortion Stress Disorder
When She Doesn't Know That You Know
I Have Looked Into Her Eyes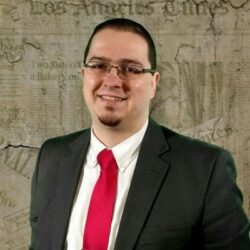 Latest posts by Jeremy Lundmark
(see all)