Unless you live under a rock, you know love is a popular topic in our generation—especially in the church. If not for love from the Father above, we would not have the Gospel, after all. The world somehow believes love is the acceptance of their perversion of it. On the contrary, Scripture paints love as patient, kind, longsuffering, it does not boast, or hold wrongs against one another.
The thing about love, though, is that it's a real thing. Love is not fake, love is not forced, love is natural. Often, some even in the church try to force you to act lovingly, but I feel convinced that love is not something you can do by your own power.
Where is my proof? Let's read,
Beloved, if God so loved us, we also ought to love one another. No one has ever seen God; if we love one another, God abides in us and his love is perfected in us.
1 John 4:11-12 ESV
Love is perfected in us, by God and through God. This is how the apostle John was able to say:
If anyone says, "I love God," and hates his brother, he is a liar; for he who does not love his brother whom he has seen cannot love God whom he has not seen. And this commandment we have from him: whoever loves God must also love his brother.
1 John 4:20-21 ESV
Because God is doing the work. Not us. It is clear from these Scriptures that if love is real, it is from God and not from the flesh.
Recently, I tweeted, "I'm convinced that some Christians would defend the devil in the name of love." In other words, they will make excuses to look over or deny things, rather than deal head on with them. Jesus said we are to forgive one another, but he also told us to deal with our problems with one another, too. Don't just put on a fake smile and hold a grudge in the name of Jesus. Pray and ask the Father to perfect love in you, and go to that challenging person and work from grace and the flesh.
Because God is doing the work. Not us.
______
Photo by Shandi-lee Cox via Flickr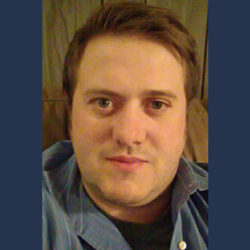 Latest posts by Aaron Jeffries
(see all)