Overview
In this episode we kick things off with a sermon clip from Thomas Anderson Jr on the obligations that believers have to love one another.
Then we jump into our appetizers and talk about what's worth being thankful for, and having a general attitude of thankfulness.
We also discuss the challenge the US is facing with wanting to help Syrian refugees and the very real risk of accidentally bringing in terrorists with the refugees.
In the Podcast World we give the Reformed Pubcast some "Congrats" for making it to 100 episodes. We also talk about all the new shows joining the Theology Mix Podcast Network: Stand in the Gap Radio, The Ordinary Pastors, After the Sermon, Coram Deo, and Christian Devotions SpeakUp.
We also get a hint at an upcoming "Precast" from Scott McCausey and your's truly in our first recording for Theology Mixer Radio.
For our Theology Mix feature we first wish TheologyMix a Happy 1 year anniversary. With that anniversary came a massively revamped website that includes new columnists. My column will be called "Let's Talk  Theolitics."
We also mention Carol Howell's Column "Let's Talk Dementia" and the importance of encouraging those who are dealing with a loved one facing Dementia.
Finally, for our main topic we call on Focus on the Family and CBD to make a public explanation for their resource on the abortion pill which actually supports "Medical abortion."
Links from Episode
TheologyMix Podcast Network
Reformed Pubcast
Let's Talk Dementia with Carol Howell
Let's Talk Theolitics by Jeremy Lundmark
Focus on the Family Abortion Resource (Purchase Page)
Focus on the Family Abortion Resource (.pdf Download)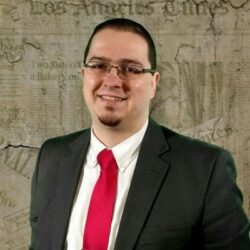 Latest posts by Jeremy Lundmark
(see all)