MMMMHHHHHHHH!! Yarrrrggggghhhhhhh!!! AARRRGGGHHHH!!!
WELCOME to a new Blarrrggg!!
Long time no Blarrrggg, as the saying goes! I am happy to be able to write a BLarrrggg again. I know it has been a while! You see I have been a busy Wookiee as of late. But I am back and I have a few Podcasts to talk to you about today!!
Both Podcasts feature people who love the Lord and seek to make much of his name.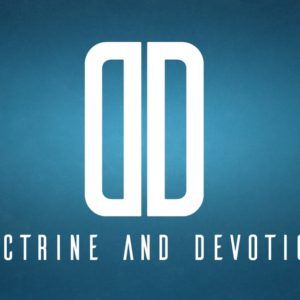 Doctrine and Devotion:
https://overcast.fm/+G4vrMfP10
Aarrrgggghhhhhhh! I have always had much respect for Joe Freakin Thorn! From the first time of hearing him on the Reformed Pubcast to listening to his sermons and now hearing him on his own Podcast, this brother has been a great source of entertainment, encouragement, and edification in the Lord. By the way Joe, your middle name is Freakin, right??? Yarrrggghhhh!
In this awesome Podcast, JoJo and FoFo (that their nicknames) take time to sit down and discuss the Word and and how to put it into practice in a down to earth and practical way. Plus the dudes are hilarious so they've got that going for them. If you enjoy beards, Bibles, and beer-drinking, cigar-smoking discussions, then Doc and Devo is the Podcast for you.
On this Episode, they sit down to discuss what it means to" Abide in Christ," as found in John 15:1-11. These dudes take the time to read and discuss well the passage, and from there talk about how it applies to us. I was encouraged greatly by this EP because it had been a while since I had heard that discussed—talking about what it looks like to stand in faith and abide in Christ, what it looks like to be a disciple and to bear fruit out of a response to the Gospel. This EP is a very encouraging and worth a listen!!
The same goes for the rest of there episodes. If you are looking to be encouraged and want to be challenged to grow in a fun and engaging way, and in a way that focuses on the Gospel and good solid theology, then Doc and Devo is the Pod for you!! AARRGGHHHH!!!!!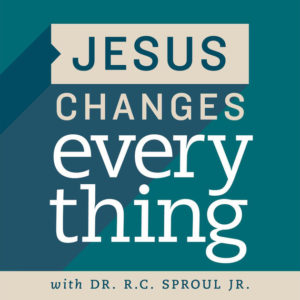 Jesus Changes Everything with R.C. Sproul Jr.:
https://overcast.fm/+DrUX_tiUc
Are you like me where you are short on time but still wanna get in a few minutes of podcasting??? Yarrrggghhh!!! No way! Me too!!
You see there are a lot of good podcasts out there that are short, sweet and to the point. But one that stands above the rest is Jesus Changes Everything with RC Sproul Jr.
I have mad respect for RC Jr. This guy is encouraging and convicting in this Pod. I also have great respect for him after the Ashley Madison scandal that went down. He repented, submitted to his elders, and stepped down from the media for a time and handled it well, from what I can see. So naturally when he jumped back in to do this Podcast again I was really excited.
In each Ep RC, in an engaging way, talks about life and the world around us and leads us to Christ and his goodness.
In the EP linked above, RC talks about how we as people can assume the worst in people and in our pride make judgments on them without knowing all the facts. He then goes on, encourages us, in love, to think of others and their concerns rather than ourselves.
All and all, these Podcasts are a sweet addition to your Podcast collection.
I hope you have enjoyed this short addition to the Chewy Approved Podcast Blarrrggg!!
I am hoping to write about more podcasts soon and, in the feature, hope to go more in depth into particular episodes of some of my favorite Podcasts.
Blessings!!
AARRGGGHHHHH!! YAARRGGGHHH!! MMMMMHHHHHGGHHHHHH!!
Latest posts by Calvinist Chewbacca
(see all)