Two weeks after Jim Kelly retired from his Hall of Fame career with the Buffalo Bills, his son was born. He and his wife, Jill, were ecstatic. The protégé son had arrived full of life and promise. The Kelly family was growing and life seemed perfect.
With their two-year-old daughter, Erin, shadowing their every move, Hunter adjusted to life…Kelly style. And while he initially appeared to be just a very fussy infant, Hunter was actually fighting for his life. The news of his fatal genetic disease was shocking. It's every parent's deepest terror. Jim and Jill were told that Hunter would not live to see his second birthday. With no treatment, no cure, and ultimately no answers, desperation set in.
What do you do when your family's world is turned upside down? What do you do when you don't know what to do? How do you face the trauma and press on when all hope is gone? The Kelly family turned to God. Following His lead, Jim and Jill have become authors and the founders of Hunter's Hope. Find out more about their lives as they share this powerful testimony. You can also help discover more about Krabbe Disease by visiting http://www.huntershope.org.
Author/Speaker Jill Kelly says of her writing: "I have been writing for years…in my journals. Never did I ever think that God would allow my writings to touch people in the way they have. I'm humbled and grateful though I will never fully comprehend why God chooses to use broken vessels, like me, to reveal His heart."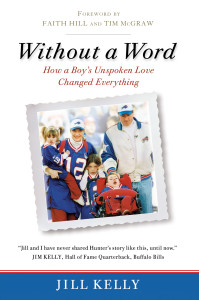 Without a Word is a riveting memoir that blends remarkable achievement with passion, sacrifice, love, pain, and human interest. It takes the reader into the lives of a celebrity couple, pro football Hall of Famer Jim Kelly and his wife, Jill, to reveal the Kelly family's private struggle and how eight years with their severely disabled, terminally ill son, Hunter, unfolded in a redemptive and transforming manner. The light of Hunter's love through his brief and silent life shone into the shadowed corners of Jill and Jim's lives, resulting in Jill's believing that Jesus Christ was authentic, her learning to forgive Jim for past indiscretions, and finally resulting in Jim's seeking and finding God. Lessons gleaned from Hunter's life and death, and Jim and Jill's struggle to save their marriage during tumultuous times, make this a compelling and inspiring read.
Photo via Flickr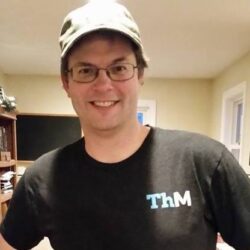 Latest posts by Scott McCausey
(see all)