"I want to get back in there with the top guys. All the fights are there. I have to get back in that position. I have to get them to stand toe-to-toe with me. I don't need to prove anything to myself. I know I can fight. I come in and work hard every day. I have to go and prove it to the fans. The fans are what makes us. I have to prove it to everybody watching that I'm there at the top level." So says Robert Guerrero ("The Ghost") as he looks forward to getting back into the ring!
Kickoff press conference in Santa Monica for former world champion Robert "The Ghost" Guerrero, Mexican brawler Alfredo "El Perro" Angulo and undefeated 2012 U.S. Olympian Terrell Gausha!
In Robert "The Ghost" Guerrero speaks, Miguel Maravilla writes:
Former world champion Robert "The Ghost" Guerrero (33-4-1, 18 KOs) returns to the ring against David Emanuel "El Pirata" Peralta (25-2-1, 14 KOs) on August 27 at the Honda Center in Anaheim, California headlining PBC on Spike TV. The kickoff press conference to announce the fight took place Tuesday afternoon at Spike TV Headquarters in Santa Monica, California with Guerrero, former world champion Alfredo Angulo (24-5, 20 KOs), and 2012 U.S. Olympian Terrell Gausha (18-0, 9 KOs) in attendance.
Robert Guerrero is a champion professional boxer. He is a two-time IBF featherweight champion and has been an interim WBC welterweight champion, an IBF Super Featherweight world champion, and an interim WBA and WBO lightweight champion.
But this story is as much about Casey, Robert's wife, as it is about him. Robert Guerrero vacated the IBF Super Featherweight title to be with his bride while she battled leukemia.
This interview is a must-listen from Scott McCausey of CD Speak Up.
Photo: John Aguon/Spike/Premier Boxing Champions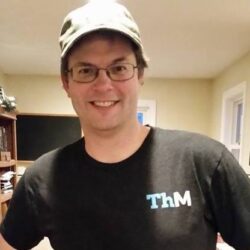 Latest posts by Scott McCausey
(see all)