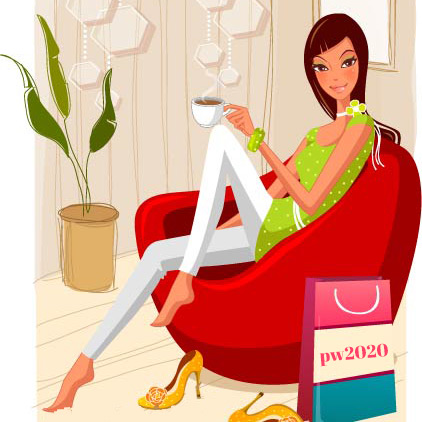 1. What has been your favourite Twitter interaction so far?
A. My first Twitter interaction with an Anon was The Bitter Pastor. Wit, charm, gentleness, kindness, soft-spoken, and such a pleasing personality.
2. Is it easier to be who you really are as an Anon?
A. Yes and no. To be clear, I'm the same wherever I am, but it's easier, in a way, as my husband is pretty well-known in certain circles…although, many of our members have figured out who I am and are following me!
3. What book are you reading?
A. The Janson Equation.
4. What's your favourite movie or TV show?
A. One of them is Pride and Prejudice, the TV mini-series with Colin Firth. Brilliant!
5. After a stressful day, what's your favourite way of relaxing?
A. Reading and playing word games. A particular favourite game is MultiEight! Several of us friends log in from different parts of the world and have fun playing at the same time. Warning: It can be addictive!
6. What's your favorite Bible verse(s)?
A. One of them is Romans 15:13. May the God of hope fill you with all joy and peace in believing, so that by the power of the Holy Spirit you may abound in hope.
7. Who is the one Anon you would most like to smack? Why?
A. The Bitter Pastor. He knows why.
8. Do you like chocolate? If yes, what's your favourite kind?
A. Läderach—Florentine in Europe and See's Almond Buds and Dark Butterchews in the States.
9. What are the three top things on your bucket list for this year?
A. Going back to playing the bass, improving my German, and working with our church in Germany!
10. Your friend wants you to go to her Bible study group…but your favorite band is in town, and another friend gives you tickets to the concert. What would you do?
A. No brainer—concert! I wish churches could instill the same enthusiasm in people as a concert does…
11. Why is it important to study theology?
A. Theology does matter and we have to get our theology right. I heard a faith and doubt series by one of ThM's contributing authors Dr. John Snyder and liked what he said — "An intellectual grasp of faith is not 'leaning on our own understanding,' but, rather, it is understanding what we're leaning on."
Latest posts by Pastor's Wife 2020
(see all)