Vacation season is upon us, and many will find themselves visiting churches other than their home church. Often, the question is, "How do we know if it's a biblical church?" So let's look at how to spot a biblical church, and, for those who may be visiting our churches, we will consider how to be a biblical church.
What is the church?
While we often refer to the place where we meet corporately as "the church," it is actually just a building in which the church meets to worship the Lord. Deriving from the Greek word ekklesia, it embodies the idea of the assembly of God's people. Hebrews 10:25 describes this as follows: "Not neglecting to meet together, as is the habit of some, but encouraging one another, and all the more as you see the Day drawing near."
What are some warnings as we search for a biblical church?

The first warning is simple: watch out for labels. There are good churches in many denominations as well as bad churches in every denomination. Never judge a church solely by its marquee. Our church is called Blessed Hope Bible Church. While our teaching is baptistic in nature, our basis is the Word of God which has been around long before any denominational or other labels. By the way, there will be more than Baptists in heaven, and (listen) there will be many Baptists not in heaven—the same goes for any denomination. Don't ever trust a label, and don't ever worship a label, as many people still do. Worship God (Revelation 19:10)!
The second warning may not be so evident if you only attend a single service, but watch out for cliques. 1 Corinthians 1:10 says, "I appeal to you, brothers, by the name of our Lord Jesus Christ, that all of you agree, and that there be no divisions among you, but that you be united in the same mind and the same judgment." Is it okay to have friends in the church? Of course! Is it okay to exclude others? Never! We must be careful never to engage in sectarianism: "excessive attachment to a particular sect or party, especially in religion." The cliché, "Us four and no more," has no business in God's house under any circumstances!
If a person doesn't dress like you, talk like you, or seem as good as you, don't avoid them (cf. James 2:1-11). This is a reason I would never return to a church. Be friendly. Don't think that only the pastor has to talk to them because it's his job. Beat him to it and invite them to sit with you. (Side note: You may sit in that seat every week, but it's not your seat. Some people will stare down a visitor or another member if they sit in "their" seat. That does nothing for the unity to which we are called).
Yes, we should be friendly, but to exclude others from our group is so unlike Christ. This leads to elitism—also known as "being a Pharisee"—and we don't need any more of those.
The third and final warning is to watch out for those married to tradition. If your mantra is, "Well, this is how we've always done it," repent! While the message never changes, the methods must adapt to the needs of society. I have a heart for young people and want to see more come into the church, but if we are so stuck up and set in our ways that we don't care for them and be authentic, we will never win them. Unfortunately, some would rather keep their precious routine, than come out of their comfort zone to show love for someone who has never experienced the love of God? That is shameful to the body of Christ. When your preferences are above the mission of the church (to equip saints and reach out to others for Christ), you are nothing more than a member of a religious club.
We must be willing to change in some areas to see the lost changed and transformed by Christ. It's not compromise; it's giving up our personal comforts to show compassion to someone in need of Christ. That's being Christlike and what Jesus did daily.
What are some things we should look for in a biblical church?
As we leave the "warning" section, let's look at some things that reflect who Jesus is to the church: the Head. First, look for an emphasis on the Word of God. In Acts 6:4, the apostles gave themselves continually to prayer and the ministry of the Word. The result was the Word of God spread and the number of disciples grew rapidly in Jerusalem, and many priests were obedient to the faith. 2 Timothy 4:2 says "Preach the word; be ready in season and out of season; reprove, rebuke, and exhort, with complete patience and teaching."
The next is to look for an excitement about the worship of God. 2 Samuel 6:14 says, "And David danced before the Lord with all his might; and David was girded with a linen ephod (the garments of humility)." Don't be afraid to raise your hands, your voices, and your heart to the only God who's worthy. In heaven, there will be no such thing as a dead church, but the alive church will be praising the Lord for all eternity.
Some people have the idea that if a song was written after 1890, it's bad. Let me tell you this, many songs in our hymnals are unscriptural—but many new songs are right on the money. Are you excited that grounded songwriters are writing fresh music to offer as a sacrifice praise to the Lord as we prepare for the worship of heaven? Don't limit your praise to the past, although some amazing songs have stood the test of time. If it's a God-centered, God-honoring song, we should sing it, and sing it well.
A biblical church will place an emphasis on doing the will of God. If a church is actively seeking God's will and not a personal agenda, or to build their brand, that's a sign that God is using that body of Christ to make disciples. The Great Commission is the will of God and we should be actively seeking to spread the Word about him, not our agenda that may be rooted in selfishness.
Finally, look to enlist in the work of God (cf. James 1:21-27). This shows us the power of living out God's Word and being enlisted in God's Army. When a church is doing all of these things, the title is secondary to the mission. Always check it out to see if God's Word is going forth and God's people are growing according to it. When you find that, get plugged in and serve the Lord with all your heart. Everyone is called (not just the pastor) to be active ministers of the Word of God. Are you all-in?
Prayers for a safe and happy vacation!
Photo credit: Blessed Hope Bible Church, Liverpool, PA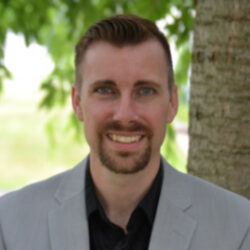 Latest posts by John Mallonee
(see all)