These past few days have been stressful around my part of the world. We watched as Hurricane Harvey left its mark on Texas, and we sat in fear as we waited for Hurricane Irma to have her say on Texas, Georgia, and northwards. We waited, wondered, feared, and prayed.
We prayed a lot!
I have children in southwest Florida, and their home was in the eye of the hurricane while it was registered as a Category Three storm. They were well prepared with storm shutters, a hundred sandbags, peanut butter, Doritos, and Gummy Bears (the essentials of life). They also had the much treasured back up batteries for their phone. I sat waiting to hear when they would go into the safe place in their home once authorities made the recommendation.
It happened Sunday afternoon while I was home alone. The news hit like a ton of bricks. I was scared. I prayed even more. I am thrilled beyond words to say everything turned out wonderfully for them. Their home sustained no damaged except for one tree that was snapped. However, they were planning to remove that tree anyway!
As we anticipated the arrival of Hurricane Irma, I thought how this storm might affect my momma who has dementia. It certainly had an effect on her Sunday. She was a little more withdrawn, and she seemed droopy. This seemed to pass as the days went by and the sun started to shine.
I also thought, "What will I do if my Momma's assisted living is evacuated?" The answer to this is different for each of us. For me, I would have gathered Momma and her belongings and kept her with me. My theory was this. "If one of us is leaving this world because of this storm, we both are. We are going together." This might sound strange, but I know Momma. She would have been miserable experiencing the storm in a strange place and not being able to talk with me.
This thought process made me think of the things I would need to gather. Clothing, medications, Depends, extra food, her favorite pillow, her flannel blanket, and don't forget her favorite yogurt from the frig.
Keeping our loved ones safe is important. Keeping them comfortable is important, also. My life is all about making Momma happy. As they say, "If Momma ain't happy, ain't nobody happy."
Hope that gives you Something to Ponder.
Photo © Reuters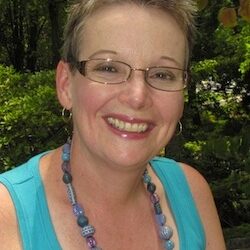 Latest posts by Carol Howell
(see all)