We all have opinions and there is nothing wrong with sharing them. The problem comes when our pride or attitude overcomes the love that we should have for our fellow man. Sharing what you think, when done without love, just comes across as abrasive and rude.
Listen to what Paul says in 1 Corinthians 13:1 – If I speak in the tongues of men and of angels, but have not love, I am a noisy gong or a clanging cymbal.
So if love is always at the heart of our responses, are there times when we should interject? There must be things that we as Christians should take a stand on. What I want to try to do is share what battles we should fight and how that should look if love is our motivation.
False Doctrine or Heresy
Things that clearly go against the teachings of Scripture. I know this topic alone can open a can of worms, but think of the essentials:
-Jesus is God and have a proper understanding of the Trinity
-Scripture is without error and is God's Word
-Salvation is by faith alone
-Have a proper understanding of the Gospel
So think of these essentials before you decide to go online and combat false doctrine, perhaps you should make a list of what the essentials of the faith are.
A warning before you jump into the fray. Even if you are 100% certain you are right, there needs to be a right motivation and there needs to be love. Think of your favorite or not so favorite discernment bloggers. How embarrassing is it when they go on the attack and forget to show love to those they are berating?
Listen to what Paul says to Titus in chapter 3 verses 1-3.
Remind them to be submissive to rulers and authorities, to be obedient, to be ready for every good work, to speak evil of no one, to avoid quarreling, to be gentle, and to show perfect courtesy toward all people. For we ourselves were once foolish, disobedient, led astray, slaves to various passions and pleasures, passing our days in malice and envy, hated by others and hating one another.
Notice he says "we ourselves were ONCE foolish, disobedient, led astray, slaves to various passions and pleasures…" That means that we should no longer be that way. We should lose those traits and replace them with traits that look like the character of Christ. It is perfectly fine to defend the faith, but when it turns to immature bickering or angry words, then it has gone much too far.
A Sin Issue
When the world celebrates sin, it is expected the Christian will combat it with God's truth. Sadly, I think this is a bigger problem than the discernment folk. There is always a right and wrong way to talk with and debate unbelievers. Remember our goal is clearly stated in Matthew 28:19-20: Go therefore and make disciples of all nations, baptizing them in the name of the Father and of the Son and of the Holy Spirit, teaching them to observe all that I have commanded you.
I don't know if you have ever tried spreading the Gospel without love. It is a disaster. A picture of the Street Preachers with a megaphone that are doing more shouting than actual preaching comes to mind. We do need to confront sin with the law.
"The first duty of the Gospel preacher is to declare God's Law and show the nature of sin, because it will act as a schoolmaster and bring him to everlasting life which is in Jesus Christ." -Martin Luther
We need to be careful and check our motivation and attitude before we open our mouths. We should want to see unbelievers become saved, and to plead and preach with love because we know where they are headed without Christ.
We can always argue or debate apologetically, but remember our main goal is to present the Gospel. Our motivation for doing so is two-fold. The Great Commission commands us to make disciples and we are called to love those that we preach to.
There may be other things that you deem worthy of fighting for. Perhaps defending the character of a fellow brother or sister in Christ, or an opinion or doctrine you value more highly than most. The important thing to keep in mind is how we argue. What is out motivation? What are we even trying to accomplish?
As we go forth in our daily interactions (especially on social media) let us take to heart the warning that we get from James in chapter 4: 1-12:
What causes quarrels and what causes fights among you? Is it not this, that your passions are at war within you? You desire and do not have, so you murder. You covet and cannot obtain, so you fight and quarrel. You do not have, because you do not ask. You ask and do not receive, because you ask wrongly, to spend it on your passions. You adulterous people! Do you not know that friendship with the world is enmity with God? Therefore, whoever wishes to be a friend of the world makes himself an enemy of God. Or do you suppose it is to no purpose that the Scripture says, "He yearns jealously over the spirit that he has made to dwell in us"? But he gives more grace. Therefore, it says, "God opposes the proud but gives grace to the humble." Submit yourselves therefore to God. Resist the devil, and he will flee from you. Draw near to God, and he will draw near to you. Cleanse your hands, you sinners, and purify your hearts, you double-minded. Be wretched and mourn and weep. Let your laughter be turned to mourning and your joy to gloom. Humble yourselves before the Lord, and he will exalt you.
Do not speak evil against one another, brothers. The one who speaks against a brother or judges his brother, speaks evil against the law and judges the law. But if you judge the law, you are not a doer of the law but a judge. There is only one lawgiver and judge, he who is able to save and to destroy. But who are you to judge your neighbor?
So next time you see that baptism debate or think about engaging those with a difference in doctrine, stop and think. Prayerfully consider your attitude before you get involved in arguments. Remember even if you are correct, if you lack love, you are just another clanging gong making noise and not acting like Christ.
I pray that I heed the warning as well. We as Christians need to hold each other accountable. I pray we do.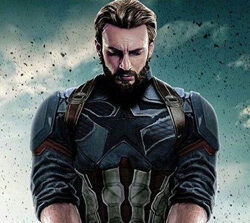 Latest posts by Reformed Captain America
(see all)