Worship is not unilateral. Scripture and reality must not be ignored as Christians seek to glorify God in song, in praise, and in life. Have you ever found yourself wondering why you simply can't connect in worship the way others seem to? Personally, I have struggled with that feeling during the church's appointed "worship" time. However, worshipping God cannot be confined to one musical style, to merely happy themes, or to music exclusively.
Worship Can Be Musically Eclectic
Variety within the boundaries of sound doctrine and reverence is not only permitted, but should be encouraged. Ephesians 5:19 and Colossians 3:16 both express the importance of singing Psalms, hymns, and spiritual songs. If the ultimate goal of worship through singing is to lead all people to glorify God, then wouldn't it make sense to seek to do so in as diverse a manner as possible? Otherwise, churches can certainly find themselves in a musical rut. This is not a call to be edgy, but a call to be intentionally innovative for the glory of God.
Worship is More than Merely Happy Songs
If we are to worship the Lord with Psalms, then we simply cannot ignore the fact that nearly one-third of the Psalms are laments. These are not your average Sunday morning worship choruses, but why not? Perhaps in our haste to rush past the hurtful places of human experience we also rush past the Bible. As we seek to worship the Lord in spirit and in truth, God must sometimes wonder why the words being sung are as hollow as the acts of the Pharisees (Matt. 23:1–36). Ironically, Jesus laments over Jerusalem in the verses that follow (Matt. 23:37–39).
Worship is More than Music
Can falling to the ground in utter dejection be worship (Job 1:20)? Is a Christ-exalting sermon worship (Galatians 1:23–24)? When a believer suffers for the sake of Christ, is that worship (1 Pet. 4:16)? In each of these instances I think the answer can be yes. If the actions are an outpouring of adoration because of the absolute worthiness of God, then it is worship.
For those, like me, who sometimes feel like a second-class worshipper, we should patiently call for and cultivate eclecticism, lament songs, and lifestyles of worship. Anything less is just happy church music.
Photo by michael_swan via Flickr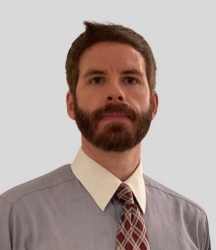 Latest posts by Chris Dunn
(see all)