March 9
I give up too easily. That's the first thing I've learned about myself.
But I think that's because most things have happened really easily for me. Relatively easy. Maybe others would think the stuff is very tough. Actually, I don't think so. I've been very blessed and God has been good. Except for the Frankie part of my life. I feel like I've been pressed up against one of those life-size vegetable graters. Not that anything such really exists—maybe in some part of the world. Although, I sincerely hope not. That would be awful. I've grated my finger once when I was trying to make a carrot salad, I have made a salad more than once, but it really hurt that time and took weeks to heal. Anyway,that's how raw it feels and how much it hurts when Frankie treats me the way he does.
There's nothing wrong with waiting, though. It builds character.
And I am going to have a job with an airline!
Two of them wrote back with a perfunctory rejection. Blah.
"Thank you for your interest in the flight attendant position at our airline. There are currently no jobs available." Etc., etc., etc.
But I heard back from the third airline. "Thank you for your interest. Please ensure that your passport is current. Your interview has been scheduled for June 15."
Thank God I filled out all three.
So, I'll have a job in just a couple weeks…
Oh wait.
Wait!
June 15? That's three months from now!
Noooo! I can't last three months with no work!!!
I am now full of dread and horror. I'm breaking out in a very unflattering clammy sweat. I'll have to go back to that little village of horrors…
NO!
I just need a job—any job—right now.
Please, God. Please find me a job. Anything!
3:00 p.m.
Church Secretary for First Community Church. Found a little ad online for a harmless-sounding job as Church Secretary at a small church not too far from Gwen's place. I have applied.
How hard could it be? I'm a pastor's kid. I can figure it out.
This'll be a piece of cake.
"Are you sure? You know what the church can be like." That's Gwen's response when I told her that I had applied for the job.
"I can handle it."
"You know how ticked off you get when someone gets all self-righteous and uses Christianese."
"I can handle it." Of course, denial is now setting in as I desperately want this job. I'm trying not to remember the time when I told Sue who was leading the women's prayer group at our dad's church that I had got a whiff of her perfume, Sunday Self-Righteousness. I know I shouldn't have said that, but she was expressing "prayer concerns" about Gracie's wanting to go to a Foo Fighters' concert. I still think that she was indirectly targeting me as she knew I like FF, but she considered all "rock" music straight from the devil. But hearing her sing on some Sundays made me realize what hell must be like. Why do some Christians always think all rock music is a roadway to hell? How about a "Stairway to Heaven?" Anyway, the wrong church and teaching could also send you straight to hell. At least, that's what I think.
From Gwen's look at me, I knew she was thinking about that incident. Why couldn't she forget?
"Seriously. This is going to be good for me. Uhm…I'll be able to see things from all angles." That sounded at least somewhat mature.
"Okay." Gwen sounds doubtful. But I'll take whatever crumb I can and promise how wonderful this is going to be for all of us.
Lord, I really hope so.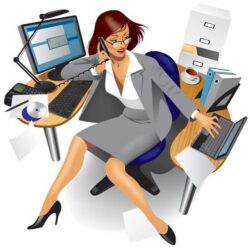 Latest posts by Natalie Taylor
(see all)