Not to pat myself on the back too much, but I do a nice little dance of bantering with people from different theological systems and being able to stay pleasant (usually). I say this because this topic may ruffle a few feathers, but that is not my intention.
Apostasy!
It is a real and very dangerous thing, brethren. Guard your heart and mind, and take comfort in Christ. I know some do not believe a person can be in the faith and willfully walk out and trample on the blood of Christ and leave the faith (Heb. 10:29). But over the past few months it seems we have seen a brother in the faith do just that.
I do not intend to start an argument about the perseverance of the saints, free will, or assurance. My main goal is to ask that we all take a step back and be patient with our words to others. I say this because a believer that is struggling with the faith does not need to hear, "You might be a false convert," or a person in pain does not need to hear, "It's the will of God for you to go through this." These phrases may bring comfort to a few of people, but I am convinced that with majority of people it does not. Even if it is not the majority, why risk offending the minority with these statements?
A person may say, "…but it's true, God is sovereign." Yes God is sovereign, but that does not give you the authority to be a jerk. Have empathy for the person going through their tough season.
I doubt the motivation for this topic will read this, but if he does…. Flash, I know things have spiraled out of control a lot these past few months. I am not in your inner circle to be able to comment on various things or to offer words of encouragement. But I would like to tell you is that our God is not putting you through all of this because he is sovereign. At times, our burdens become too much for our weary shoulders and we must rely on Christ. But at no time, should we allow the devil to make us believe that it is Christ who put that burden on our shoulders. The extent of the fall was, and is, great. Sin is the cause of all of these pains, not our loving Father.
None of what I am saying will ease what you are going through, but I hope it offers you some perspective. That God loves you. He did not send his son to die for us and take our sins just to torment you. He did it because he loves you and through everything going on…trust that it will work to the good.
You can continue to hate me. But know that Coulson and I genuinely care for you. I have asked Coulson to reach out to you and check on you numerous times, and for him and his family to keep you in their prayers. Anyhow, know that Christ loves and has died for you and although you are currently acting as a person that is on the road to apostasy, please know this one thing—It's never too late to turn to Christ. No matter how far off you are, the Father is pleased when his child returns.
"Suppose one of you has a hundred sheep and loses one of them. Doesn't he leave the ninety-nine in the open country and go after the lost sheep until he finds it? And when he finds it, he joyfully puts it on his shoulders and goes home. Then he calls his friends and neighbors together and says, 'Rejoice with me; I have found my lost sheep.' I tell you that in the same way there will be more rejoicing in heaven over one sinner who repents than over ninety-nine righteous persons who do not need to repent.
-Luke 15:4-7
Grace, mercy, and peace.
_____
Photo by Max Sat via Flickr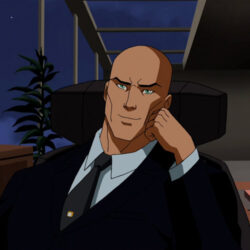 Latest posts by Lex Lutheran
(see all)