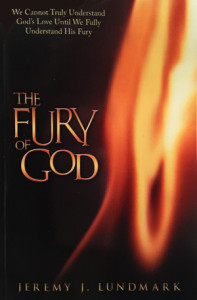 Perhaps this book should have been titled, Why the Church Has Utterly Failed in Its Mission to Convert Itself. When Christ's own church rejects what author Jeremy Lundmark refers to as "the fury of God," they end up missing out on one of the most important attributes of God's holy nature.1 Unfortunately, most Christians will skip over this title in search of other, softer Christian books promising greener pastures of success and well-being. With religious motivational titles being the undisputed bestsellers, one has to wonder whether Christians even care about God's fury.
As Lundmark points out, there's more in Scripture concerning God's wrath and his judgment than there is about his grace.2 In fact, he makes the claim that nations who forget God's wrath end up in decline — including America.3 It would have been favorable if he had elaborated on the concept of national judgment in greater detail. Most Christians are out of touch with this idea and view it as some relic of the past. However, acknowledgement must be given for his bold proclamation: "Would God judge the United States of America? The simple answer is, yes."4
Lundmark also touches on the unity of God and his Son in relation to the concept of wrath. Many people have a tendency to separate the Father and the Son when it comes to judgment, but he makes a solid case for them being in agreement when it comes to their fury—not to mention he uses the authority of Scripture to support his claims. After reading his arguments, it becomes difficult for one to presume otherwise.
Perhaps the most controversial aspect of his book comes when the case is made that natural disasters are a direct consequence of God's fury. Some readers may take issue with this theological concept. But Lundmark continues to use the authority of Scripture to back his teaching and carefully challenges the reader to evaluate their own beliefs before writing him off. For Christians who think they may have a good understanding in this area, this chapter will certainly challenge some long-held views concerning God's role in natural disasters.
One of the more remarkable chapters focuses on the Genesis account of the flood. In it, Lundmark vividly describes the shocking and grotesque reality of God's judgment on mankind — enough so that even Darren Aronofsky's film Noah might have benefited had they taken Lundmark's insights into account.5 Notwithstanding, it is a chapter worth reading over and again to understand the magnitude of judgment leveled upon the world by an angry God.
Midway through the book, Lundmark veers off course from the main theme and discusses the subject of submission in relation to the church, marriage, and secular leadership. It is peculiar why a topic such as this was raised in a book about God's fury when there is plenty more that could have been written about the main theme. Nevertheless, the content is solid and worth heeding. In fact, an entirely different book could have been written on the subject, which is why it seemed a bit incompatible in a title such as this.
Additionally, Lundmark boldly embraces the doctrine of eternal security by citing the story of Ananias and Sapphira as grounds for warning against "sinning willy-nilly."6 He argues that even though the "eternal judicial punishment" of sin has been removed by Christ, keeping in willful disobedience will sever any connection with the Father.7 He writes, "When we do sin, we are commanded to return to Christ, our advocate, and confess those sins before Him; not so we can be eternally forgiven, but so the fractured relationship with the Father can be amended."8 Staunch opponents of the eternal security doctrine may take issue with his theological position here, but the overall premise of God's fury being demonstrated in the New Testament is one that can scarcely be debated.
If you are going to read this title, you had better enjoy reading Scripture because there is a great deal of it saturated throughout. In fact, rarely is there a spot where Scripture verses are not sprawled out across the pages. Maybe Lundmark did this intentionally so that no one could challenge his points (or ignore them altogether) by simply avoiding the extra step of referencing a Bible. Nevertheless, it works well for a contentious topic such as this and no one can argue that he did not do his homework.
Overall, Lundmark does a remarkable job of communicating God's sovereignty in areas of judgment and wrath. There are many Christians who actually believe (and teach) that God has softened since the Old Testament and no longer inflicts judgment. This book does an excellent job of dispelling that notion and systematically conveys God's unchanging nature to the reader. It is a worthwhile read and a necessary addition to any Christian's library.
End Notes
Jeremy Lundmark, The Fury of God (Bloomington: WestBow Press, 2014), Kindle, 114.
Lundmark, 158.
Ibid.
Lundmark, 2233.
Lundmark, 877.
Lundmark, 2012.
Ibid.
Lundmark, 1984.
Photo by Capture Queen via Flickr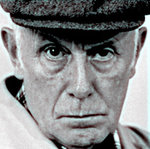 Latest posts by The Former Bitter Pastor
(see all)