Dr. R.C. Sproul, Jr. teaches at Reformation Bible College in Sanford, Florida where he also serves as a teaching fellow for Ligonier Ministries.
Dr. Sproul graduated from Grove City College with a Bachelor of Arts in Philosophy and Literature and from Reformed Theological Seminary with a Master of Arts in Theological Studies. He received his D.Min. in Theology from Whitefield Theological Seminary.
After working with Ligonier Ministries for some years, Dr. Sproul founded Highlands Ministries in Virginia and served as executive editor of Every Thought Captive, the monthly publication of Highlands Ministries.
Dr. Sproul is a regular conference speaker and is a vocal supporter of homeschooling, traditional family roles, Biblical patriarchy, limited government, and the full legal protection of all persons…has written twelve books, including When You Rise Up: A Covenantal Approach to Homeschooling, Bound for Glory, Biblical Economics, Almighty Over All, Eternity in Our Hearts, and Tearing Down Strongholds. He has edited four books, including After Darkness Light: Distinctives of Reformed Theology, and contributed to several others. He was a regular columnist for World magazine, Homeschooling Today magazine and the Covenant Syndicate. For eleven years he was the editor of Tabletalk magazine, a publication of Ligonier Ministries, and is still a monthly contributor.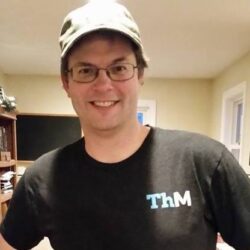 Latest posts by Scott McCausey
(see all)