Overview
In Episode 31, I get the opportunity to interview the host of No Compromise Radio Mike Abendroth about his book Sexual Fidelity—No Compromise.
First, we talk about how his book reaches both men and women, single and married, as well as young and old alike. In thirty short, devotional-like, chapters, Mike deals with the beauty of sex as a part of God's created order, as well as the sinful ways in which we malign it.
Next, we talk about how our culture is inundated with the wrong messages about sex, and how we can guard ourselves and our families against the wrong teaching about sex with the right teaching.
We also discuss the importance of having a vibrant sex life within the bounds of marriage, and how husbands and wives should seek diligently to honor God by blessing each other with the enjoyment of this beautiful thing that God has created.
Finally, I ask Mike to talk to single young men and women who might be wrestling with lust or struggling with pornography. Does the Gospel reach them? Can the young lady who has lost her virginity still wear white at her wedding? Is there hope for young men who wrestle with pornography?
Listen to Episode 31 to find answers to these and more questions.
Links from Episode 31
Sexual Fidelity – No Compromise Kindle Edition
Sexual Fidelity – From No Compromise Radio
No Compromise Radio Podcast
Sexual Fidelity – No Compromise Promotional Video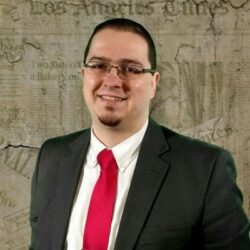 Latest posts by Jeremy Lundmark
(see all)