Overview
In Episode 64, we kick things off talking about the election for one last time. Should voters elect Donald Trump because of Supreme Court Justices?
Also, I make a promise to my Trump supporting friends as I cast my vote for Darrell Castle. There is one way I'll vote for Donald Trump, you'll have to listen to find out how.
For our main topic, I discuss four major things I like about the Orthodox Presbyterian Book of Church Order. From ordination and judicial practice to worship and membership, there are a lot of things Independent Baptists could learn from their Presbyterian brothers about church order and structure.
Links from Episode 64
National Debt Chart
Thinking It Through with Jerome Danner
After the Sermon Live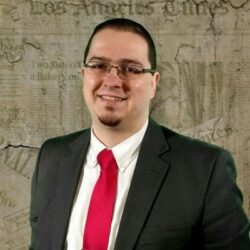 Latest posts by Jeremy Lundmark
(see all)