Overview
We kick this episode off with quick tip of the hat to NASCAR and the Daytona 500 for promoting prayer and family values. NASCAR is the largest spectator sport in the US and it goes out of its way to promote things that are truly edifying for families and believers.
Then we turn from optimism to pessimism as we look at the current state of the Presidential race, the respective leaders of the Democratic, and Republican parties. Donald Trump and Hillary Clinton are the leaders that this nation deserves, and the candidates that their respective parties deserve. Is it time to abandoned these parties altogether?
Next, we turn to our #Uncredible segment and interview Calvinist SuperMommy (@5PointSuperMom) about the struggles and wonders of being a stay-at-home mom. Moms, how do we deal with those who may diminish our "stay at home" roll? What if we can't keep up with the house duties or get ahead with meals? What does it mean to be a God-honoring mom? We try to give some advice and tips on these things to encourage moms and build them up for the high calling to which they've been called as mothers.
Finally, I follow-up our #Uncredible segment with a short interview with my daughter Brionna who gives some room cleaning tips and my son Alexander who talks about God's omniscience.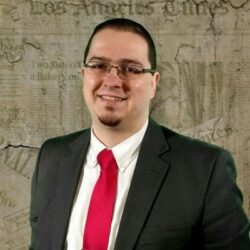 Latest posts by Jeremy Lundmark
(see all)