Overview
In Episode 61, we kick things off with a listener question from the host of "Thinking it Through" Jerome Danner. He asks,
Question for @JeremyLundmark for @AfterTheSermon – "Why should we share the Gospel to our children? Was it really meant to be passed down?"

— Jerome Danner ن (@DannerJerome) October 1, 2016
I explain that the obvious simple answer to this question is, "Yes." The more complicated question that each parent must think through is "How?"
Next, I spend the rest of the episode doing an in-depth analysis of the second presidential debate between Hillary Clinton and Donald Trump. I discuss everything from moderator interference to Trump's big missed opportunities. I also share my thoughts on who came out on top and why.
Links from Episode 61
Full YouTube Video of the Second Presidential Town Hall Debate.
Photo REUTERS/Jim Young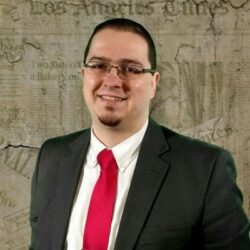 Latest posts by Jeremy Lundmark
(see all)