Three times I pleaded with the Lord to take it away from me. But he said to me, "My grace is sufficient for you, for my power is made perfect in weakness." Therefore I will boast all the more gladly about my weaknesses, so that Christ's power may rest on me. That is why, for Christ's sake, I delight in weaknesses, in insults, in hardships, in persecutions, in difficulties. For when I am weak, then I am strong.
–2 Corinthians 12:8–10
Anyone who's been praying for years knows that from time to time the heavens seem silent, and we feel like no one is listening. But we need to remember that it's a feeling that comes and goes, and we shouldn't base our view of God on those feelings. If we do, we'll always end up with a wrong understanding of who God is and of his love and care toward us.
But there are occasions when God isn't silent and when the answer to our prayer seems to be a straightforward, resounding "No." What then? How do we understand a direct "no" from God? Yes, it may be that a no is actually a not yet, but for all practical purposes, it's a no. Many preachers don't want to admit that no matter how fervently one may pray, how faithfully we may "name it and claim it," there are times when God does say no.
What do we do then? Is he an untrustworthy God? Maybe it's time to pack it in and try some other religious system, or none at all?
The Lens of Scripture
Before we do that, let's look at whatever deep grief or despair we are going through (heartbreak, loss of a loved one, financial trouble, betrayal, etc.) through the lens of Scripture. We know we're not in Paradise yet, so we may assume that before we get there, bad things can and will happen. It's like we're living behind enemy lines and life is the journey that brings us back home again.
We learn from Scripture that we live not for our own purposes and pleasures, but for God's. Regardless of how often we hear the opposite message—that in this life we should be personally fulfilled at all costs, the truth is that we exist for God. We were created to bring honor and pleasure to him alone. If we exist for any other reason, we live in futility and ultimate disillusionment and despair.
Also, we discover that often God gets more accomplished with a no than a yes. As difficult as it is to hear, if we had everything we asked for the minute we asked, then we probably wouldn't learn very much from the crisis of the moment. God teaches us to depend on him by means of trouble and difficulty. We have to face this truth: when things are going well, it is easy to put God in the back seat and veer off on our own.
Learning through Personal Weaknesses
The apostle Paul learned only through his personal weaknesses how strong God is. God gave him a no to repeated prayers for deliverance to keep him reliant on God's strength. It was one of the best answers to prayer he ever heard.
To some, this might seem like a mean and tyrannical God, someone who seems to delight in our pain and suffering. On the contrary, he's a gracious Father who suffers deeply when we suffer, and who wants only the very best for us. He knows what that is, and he's going to put us through whatever it takes to get us to that perfect place. So by saying no at this particular moment, he's actually saying yes to an eternal lifetime of blessings and joy.
In all their suffering he also suffered, and he personally rescued them. In his love and mercy he redeemed them. He lifted them up and carried them through all the years.
-Isaiah 63:9
Photo by Timothy Eberly on Unsplash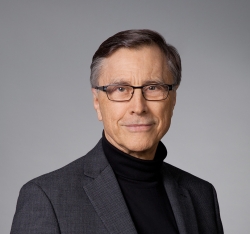 Latest posts by John I. Snyder
(see all)