Not only are we as Christians called to a higher standard of behavior, but God also commands us to be holy—he orders us to do something that's utterly impossible!
In Leviticus 19:2, God commands us, "You shall be holy, for I the Lord your God am holy." 
Not only are we as Christians called to a higher standard of behavior, but God also commands us to be holy. In fact, God orders us to do something that's utterly impossible!
So if you've tried many times on your own to become holy as God is holy, and always try to be perfect, then you've accomplished one of two things: either you have fallen exhausted in the futility of it all, or you've just managed to entertain your friends, for there's nothing more laughable than self-made holiness.
In his letters to the Romans and Galatians, the apostle Paul makes it crystal clear that we can't be holy or good in any literal way through our own righteousness. Jesus said that we won't or can't accomplish a single thing without him (John 15:1-5).
Jesus Christ is the only answer to the perennial question of how fallen, sinful human beings can become holy and do good. The theological word is imputation. The righteousness or holiness of Jesus Christ, the perfect and sinless Son of God, is imputed to us or is put to our account. It's something done for us. We can't do it.
In other words, we make an exchange: we give Jesus our sins to bear, and he credits us with his righteousness. So God looks upon us as he would his own Son. He sees us through the lens of Jesus. Believers get full credit for Jesus' perfection, even though they're anything but perfect.
But there's more. After imputation comes impartation. Not only does God impute to us Jesus' righteousness, but he also works in us day-by-day by his Spirit to impart his righteousness. He doesn't want us to stay the way we are: selfish, deceitful, lustful, malicious, covetous, greedy, and the like. No, he wants us to become more like him. Over time, his Spirit works powerfully to form the image of Jesus within us.
This doesn't mean that we actually become righteous or holy enough to earn our salvation. That is not even in the realm of possibility. That won't happen. We're saved by and only by grace and mercy (a free, unmerited gift), but after regeneration (the process of being transformed or "born from above") has occurred, then the process of becoming more like Christ has begun. This is the result, not the cause, of our salvation.
So thankfully we do become better. At least, we should. And if not, if we just stay the same year after year, never changing and never reflecting the holiness and goodness of God, then there's something wrong somewhere. We need to find out what it is. In his letter, James gives examples of what it means to be a believer. He doesn't list how "religiously" we act or talk, but how we treat other people (2:14-17). The apostle Paul adds, are we patient, kind, not irritable or resentful, long-suffering? (1 Corinthians 13) If others can't see a measurable difference, then maybe it's not there.
This is just a New Testament reiteration of what the Old Testament expects. What the Lord has always required of us is to love him with all our heart, mind, soul, and strength, and to love our neighbor as ourselves. This is the essence of the Law and the holiness God wants to see in us and will, in his time, create in us.
Photo by Joshua Earle on Unsplash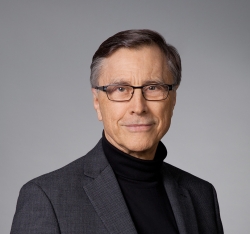 Latest posts by John I. Snyder
(see all)