"This is what the Lord says—he who made a way through the sea, a path through the mighty waters, 'Forget the former things; do not dwell on the past. See, I am doing a new thing! Now it springs up; do you not perceive it? I am making a way in the wilderness and streams in the wasteland.'"
-Isaiah 43:16,18-19
We all talk in the new year about resolutions—hopes, dreams, and goals—things we loved about the past year, things we want to change, want to be different. And each year, looking back, we think how fast it has gone. We think about the things that never changed as well as the unexpected changes the year brought us and in ways that surprised us.
Or disappointed us. It can be easy to dwell on the negative things, and let these things of the past bring us down.
Let's focus for a moment on the negative things that brought us (or continue to bring us) down. The financial problem, the health issue, the relationship that is driving you crazy, the children, the job—you can add your particular concern.
Now let's consider 2018.
What the new year brings is a new, clean slate, a turning with hope to what the future may bring. It's faith in the One who holds our lives in his hands that makes this hope a real and powerful part of our lives—more than just wishful thinking or "I hope so." It is truth to build our future on, knowing that whatever comes, God will still be in charge.
So let 2018 be the year of change and ask ourselves a few questions:
-Is this good for me? Is this good for my family or children?
-Is this a person whom I want to parent my child?
-Whom would this move benefit?
-Do I need to make this purchase?
-What's going to be healthy for me (my family)?
-Am I just giving into this relationship because I'm settling or I don't care about my life?
-And most importantly, what does God want for me and from me this year?
After praying and considering these and similar questions, let's commit ourselves to another year of love and hope, letting our hearts and minds be full of dreams and plans bigger than ourselves. Whatever the past year has brought, we need not be hindered by anything that might threaten to weigh us down with doubt or darkness.
Nothing.
Let's forget what is behind us, as Paul says in Philippians: "Forgetting what is behind and straining toward what is ahead, I press on toward the goal to win the prize for which God has called me heavenward in Christ Jesus."
As believers, we have the greatest confidence in the world for a bright, hopeful, and joy-filled future. That's what gives us the assurance to forget about the past—not the good things of the past, but the things that tend to bring us down and fill us with doubt and fear.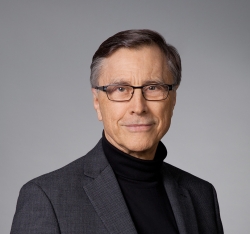 Latest posts by John I. Snyder
(see all)