Kim Hamilton Anthony, wife of Corwin Anthony, is a former US champion gymnast. Her testimony is powerful and her faith in God big.
Kim has been active in Christian ministry for over twenty years and is currently on staff with Athletes in Action. She served as Chaplain for the Miami Dolphins Wives for ten years, and continues to coach and disciple the wives of NFL players, head coaches, and executives around the League. In addition, her ministry includes aiding women from all backgrounds in overcoming past pain, working through self-esteem issues, and discovering and walking in their purpose.
Today, Kim Anthony travels the country using her gift of communication to speak to audiences ranging from inner-city youth and the incarcerated to corporate executives. She has also spoken at top universities such as UCLA and the University of Miami, and in churches including Saddleback Church in Lake Forest, California. Her message is one of hope, forgiveness, and purpose, along with practical ways of applying God's Word to our everyday lives. Kim has been featured on several national radio and television programs. Her debut on Focus on the Family received such a positive response from listeners, that they re-aired the broadcast featuring her on December 5 as a part of their "Best of the Best" series of 2012.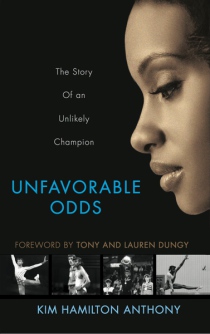 One way Kim is having a notable influence on others is through her book, Unfavorable Odds. In this memoir, she shares her story of not only overcoming the unfavorable odds of being a 5'7" African-American gymnast from a low-income, urban community, but also the challenges she faced being surrounded by drugs and violence. The story is eye opening in that it candidly describes the adverse circumstances in which many urban youth find themselves. Yet it is equally uplifting as it chronicles Kim's journey to escape the cycle of hopelessness that pervaded her everyday life.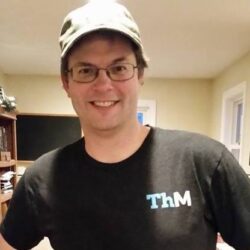 Latest posts by Scott McCausey
(see all)