Why we do what we do is as important as what we do. This is not an easy concept to accept. Mere obedience is insufficient, requiring something beyond us to transform our wills to have hope. It destroys works as the basis for our righteousness. Our obedience, sacrifice, and actions flow from our being, which points us toward the difficult realization that motivation matters.
Obeying God God's Way
I've always been initially perplexed at God's disdain for his people's obedience. Amos 5:21-27 highlights the stench to God that religious acts and sacrifices from his people had become. David's lament over his sin reminds us that God desires a broken and contrite heart rather than sacrifices and burnt offerings (Psalm 51:16-17). It always gave me pause because God himself commanded the religious acts, sacrifices, and burnt offerings.
The prophet Hosea provides the key to understanding the motivation God requires.
For I desire steadfast love and not sacrifice, the knowledge of God rather than burnt offerings. But like Adam, they transgressed the covenant; there they dealt faithlessly with me.
God desires steadfast love, knowledge of himself, and dealing with him full of faith. Our obedience is inadequate. Christ is obedience for us, and as we are united with him, we are empowered to obey God in God's way, by faith.
Sacrifice for All the Wrong Reasons
Love cannot supplant all ethics, but we must infuse love in all ethics. If we aren't careful, viewing love itself as the ultimate ethic can lead to the erosion of truth and end up diminishing love. Nonetheless, even the most sacrificial acts can be devoid of love and amount to clanging cymbals.
If I give away all I have, and if I deliver up my body to be burned, but have not love, I gain nothing.
How love is defined is also of importance in considering our motives. If love merely pursues maximal convenience and freedom of self-fulfillment for others, there is no foundation for why we love. Ultimately, pursuing or enabling ease and narcissistic dreams leads to the dual nightmares of emptiness and counterfeit meaning. Love must be defined by, anchored in, and offered through something deeper.
If love is grounded in something ultimate and eternal, then we have a firm foundation of motivation to stand on as we extend love to others (1 John 4:7-12). Our sacrifices are not ultimately derived from our ulterior or culturally influenced motives but from outside ourselves. The reservoir of God's love and grace never runs dry. This is perhaps best exemplified in 2 Corinthians 8:1-9, where Paul cites the generosity of the Macedonians despite their afflictions as exhibit A of sacrificial giving. Their kindness was a sacrifice for all the right reasons: abounding joy, God's grace, and genuine love.
Out of the Abundance of the Heart
The posture of our heart matters as we serve God (Deuteronomy 28:47-48). Our actions are an overflow of our identity. What we do is the fruit of who we are (Matthew 12:33-35), and who we are in Christ is the basis of what we do. Accordingly, Paul exhorts us in Colossians 3 to put earthly things to death and put on the new self because of our union with Christ.
We often reduce the Christian life to our actions. Perhaps this is because what we do is detectable to the eyes.
All the ways of a person are clean in his own sight, but the Lord examines the motives.
Jesus intensified the law beyond our actions repeatedly in Matthew 5:17-48. Harboring no anger, feeling no lust, turning the other cheek, and loving our enemies are impossible standards. Perfection is unattainable except in Christ (Matthew 5:48, Matthew 19: 21-26).
If left on our own, this truth is soul-crushing. But we aren't left on our own. In fact, despite our deplorable actions and deceitful motives, Christ has lived, died, and risen again for us (Romans 6). Our obedience, works, and desires are the product of God's work in us (Philippians 2:12-13). He who began this good work within us will surely bring it to completion (Philippians 1:6, 1 Thessalonians 5:23-25). Motivation matters, and God has dealt with it in Christ rooted in His own abounding, steadfast, sacrificial love.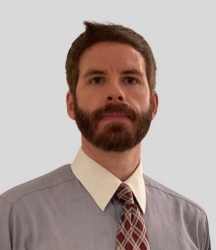 Latest posts by Chris Dunn
(see all)