Who hasn't learned that our human promises are usually pretty flimsy?
We promise many things, often with the best of intentions, yet so many of them come up far short. "This product comes with a lifetime guarantee…" but the company did go out of business two months after we bought it.
But when God makes a promise, he keeps it. He is the only one in the universe who is a loyal and reliable promise keeper. So what is it that he promises?
1. God promises judgment—yes, judgment—in this world and the next. We don't like the word "judgment" because it conjures up all kinds of bad images: an angry, scowling judge, wrath, punishment, and all the rest. But the biblical writers usually saw it as something good, something to be anticipated with enthusiasm.
Why? Because judgment was primarily seen as God setting things right, putting an upside-down world right-side up, and bringing justice to an unjust situation.
We may say we hate the idea of judgment, but don't we always complain, "How can God allow this terrible thing?" In other words, "Why doesn't God judge this situation?" It's his judgments that keep the world going. Most of them are for redemption, not destruction. Only chronic, unrepentant wickedness is the object of destruction.
2. God promises discipline and (disciple) training. He disciplines us for the ultimate purpose of blessing. Like children, we may protest discipline, but in the end, we discover that it's for our good. It's pain with a purpose—like piano lessons, football practice, or knee surgery. We can endure anything if it has a good purpose and end.
Many people in history could say that they met God for the first time amid pain. Often God has to get our attention before he can speak to us. C.S. Lewis puts it this way, God whispers to us in our pleasures, speaks in our conscience, but shouts in our pain: it is his megaphone to rouse a deaf world.
3. God promises blessings. He promises his good gifts and benefits not only in the next life but also in this one. That's what the Promised Land meant in the Old Testament. The Old Testament tells us that God's will is something to be welcomed, not dreaded. God never intends for us only trial and sorrow (as so many of us falsely think). God isn't against things like Academy Awards, Nobel Prizes, gold medals, etc. He is the Giver of gifts and grants them if they are for our good, and if they don't lead us away from him and his blessings for our life.
4. God promises restoration and everlasting life. What we need to understand about God's promises and fulfillment is that they lead us into the story's main plot—his ultimate blessing for us. They are the subplots or details that unfold for us the big picture. What we learn from a lifetime of earthly promises is that they culminate in the great promise and fulfillment: our destiny as human beings. God blesses us with full humanity in the eternal kingdom of God, the restoration of all things, and resurrection life in the New Heaven and the New Earth.
Isn't that good news?
Oh give thanks to the Lord; call upon his name;
make known his deeds among the peoples!
Sing to him; sing praises to him;
tell of all his wondrous works!
Glory in his holy name;
let the hearts of those who seek the Lord rejoice!
Remember his covenant for ever,
the word that he commanded, for a thousand generations,
-1 Chronicles 16:8-10;15
-Photo by Alberto Barrera on Unsplash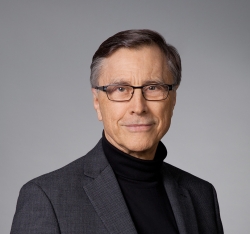 Latest posts by John I. Snyder
(see all)