The heartbeat of Life Action has always been their local church team ministry, because of the interaction and involvement with God's people in a personal and protracted way. Not only are biblical truths preached, they are lived out in front of the body of Christ. It's about putting new life into action! Life Action is burdened to challenge God's people to quit "playing church." They not only have a vision for revival, but a passion to see God use this ministry to bring revival to his church. 
Life Action Ministries has three Revival Teams that travel the country sharing this message of hope. Each team is comprised of two Revivalists and their families, as well as a worship team and youth team.
Schuyler Baxter lives in southern Illionois and has traveled with Life Action for one year as an electric guitarist. He's been familiar with the ministry for a long time. Over the last 7 years, four members of my family have traveled on road teams.
Cameron McCausey calls Michigan home and has been touring with Red Team for three years. His time with the ministry has grown his faith, where he leads worship with a guitar in his hands.
Josh Beam resides in Drummonds, TN and has played instruments all his life. He is the current drummer of Red Team and takes the reigns as worship leader next year.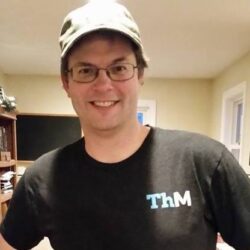 Latest posts by Scott McCausey
(see all)