Spring time is QUICKLY coming! Let's talk a little bit about the greatest game on the face of the earth: Baseball.
Growing up I was a HUGE Cincinnati Reds fan! Tony Perez, Johnny Bench, Dave Concepcion, Mario Soto, Eddie Milner, Ron Oester, Dave Parker, Chris Sabo, Barry Larkin, Eric Davis, & Paul O'Neill were some of my favorites, just to name a few.
But among them all was undisputedly THE greatest baseball player of all time: Mr. Charlie Hustle, Pete Rose.You don't know who Pete Rose is? No problem!! Just take a moment to watch this AMAZING highlight reel that someone put together, and then I will tell you a little bit more about Pete Rose!
https://www.facebook.com/video.php?v=1778047890786&permPage=1
Pete Rose is the all-time Major League leader in hits (4,256), games played (3,562), at-bats (14,053), singles (3,215) and outs (10,328).[1] He won three World Series rings, three batting titles, one Most Valuable Player Award, two Gold Gloves, the Rookie of the Year Award, and also made 17 All-Star appearances at an unequaled five different positions (2B, LF, RF, 3B, and 1B).
With all of these great accomplishments you kind of wonder why he's not in Major League Baseball's Hall of Fame! The reason why is this: Pete Rose bet on baseball.
He screwed up big time!
You see, this is the unforgivable sin in baseball. According to Major League Baseball's Rules, Rule #24 section (d) states that, "Any player, umpire, or club or league official or employee, who shall bet any sum whatsoever upon any baseball game in connection with which the bettor has a duty to perform shall be declared permanently ineligible."
Unless someone, somehow makes a way, there's no possible way that Pete Rose can get into Major League Baseball's Hall of Fame.
Life is a lot like baseball. We all get a chance to play the game. Each one of us plays a different position. Some of us are pitchers. Some are hitters. Some are coaches. We all have a part or a role to play on our team, and our goal is to finish the game on the winning team. But not only that, every baseball player dreams of doing two things: Winning the World Series and getting inducted into Major League Baseball's Hall of Fame.
And we only have so much time to do it. Our career only lasts so long! When we're done, we hang up our hats, gloves, and bats. We can only hope that what we've done on the field was good enough to earn us a spot into Major League Baseball's Hall of Fame. For us that's kind of like heaven.
See, Pete Rose played the game hard. He played it aggressively. His drive to win and his determination to be the best made him a stand-out among his peers. Awards, titles, championships—Pete had it all!
But baseball, just like life, has rules. And if the rules are broken then there's consequences. It's what keeps the game fair for everyone. It's what makes champions champions and Hall of Famers, Hall of Famers.
The thing is that in this game that we call life we are all rule breakers. The apostle Paul wrote in Romans 2:4 that "…the goodness of God leads us to repentance." He's a good God! He made the game and he created the rules to give us all a fair playing field. Those rules show us the right way to play the game. The rules are there to protect us and to protect those who are around us. They protect life, itself. If we break the rules, then we are to turn from our rule breaking ways and play the game the way that it was meant to be played.
Romans 3:10 states, "There is none righteous, no not one…" and in Romans 3:23 that "…all have sinned and fall short of the glory of God." As far as the game of life goes, we're all Pete Roses. We may have been one of the greatest players to have ever played the game, but we have still broken the rules. Every single one of us. We, each one, break rules differently, and we, each one, break different rules. Still, nonetheless, we're all rule breakers.
The apostle Paul also writes in Romans 6:23, "For the wages of sin is death, but the gift of God is eternal life in Christ Jesus our Lord." In other words, because we have broken the rules we don't deserve the hall of fame. We don't deserve heaven. We deserve banishment, just like Pete Rose has been given.
But here's where the goodness of God comes in. He has given us a gift! That gift is eternal life through Jesus Christ! In other words: What we are unable to do (play the game without breaking the rules), Jesus did. And God sent his only Son here to take our place. The Rule Maker (Jesus) became the rule breaker so that we could be inducted into his hall of fame!
"But God shows his love for us in that while we were still sinners, Christ died for us."
-Romans 5:8
The thing is you don't have to do anything to get this gift. It's already yours. God has already given it to you. All you have to do is believe it in your heart that you've received it and confess it (that this gift is yours), with your mouth to open up and unwrap it (Rom. 10:9-10). That means share this free gift with others! Tell them about it! It's simply as easy as sharing this blog! 😉
Just realize that this free gift is something that you're going to need everyday for the rest of your life. We need Jesus! He's the game changer! He's the only one that can help us turn from our old ways of rule breaking so that we can get into the Hall of Fame.
Once again the apostle Paul wrote in Romans 10:13,"For everyone who calls on the name of the Lord will be saved." This is where prayer comes in. Just like you would call upon an exterminator to rid your house of termites, call upon Christ Jesus to help you! He will help you change the way you play the game.
Lastly, realize that you cannot do it on your own. One of the reasons why Pete Rose was as good as he was is because he was surrounded by great players. This is why it is so important to join a community of believers. They help us be better ball players. Together we win games, win titles, and enter the hall. What could be greater?
The title of this article is How Pete Rose Can Get Into the Hall of Fame. I pray that somehow, someway that this article gets to Pete Rose. I pray that he gets to read it, but more importantly responds to it. But this article isn't just about Pete Rose. It's also about you.
God wants you in his Hall of Fame. All you have to do is believe that Jesus has done everything already needed to get you there, and then tell others about it.
If you believe that, please, leave a comment below! And then please share this blog with your family, friends, neighbors, coworkers, acquaintances,and all the random strangers who follow you on Facebook, Twitter, Google+, Tumblr, etc.
If any of them are baseball fans or sports fans in general, please tag them specifically in your post! Let them know that God loves them and wants them in his Hall of Fame, just like he does Pete Rose!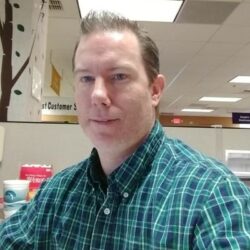 Latest posts by Eric Johnson
(see all)