In him we have redemption through his blood, the forgiveness of sins, in accordance with the riches of God's grace.
–Ephesians 1:7
The apostle Paul reiterates here the essence of the Gospel message: It is only through the sacrificial death of Jesus ("his blood") on our behalf that we can say we're forgiven of every sin.
The word he uses here for this transaction is "redemption." This comes from the realm of the slave trade, where slaves were redeemed or purchased by someone else and brought into the household of the owner.
In a sense, we could say that once we were slaves to sin and selfishness, but now are slaves (servants) of Jesus. He bought us with a price (his death) and is now our new owner. We live from now on with an obligation to serve and love him, not in grinding servitude to a cruel master, but in joy and gratefulness to a kind and giving Lord.
This is not good news at all to many people in our day. We don't want to become slaves to anyone. We like to think of ourselves as free and independent agents, obligated to no one and certainly not servants of anyone or anything besides our own will.
But that's not the way things are.
This life just doesn't give us the option of total independence of all authorities. By nature we'll either become servants of God in joyful service to him and his kingdom, or we'll become slaves to our own selfishness or the selfishness and tyranny of someone else.
We are hard-wired to function in joyful fulfillment of the divine purpose, and if that isn't happening we'll find that we are living in joyless servitude to the wrong master. Just take a close look at the life of anyone around you and you'll see that either one of the two options is evident.
It's God's intention that when our lives are set free from slavery to a sinful life and its unexpected addictions and disillusionments, we will realize that life lived in his service is the only way to the joy and fulfillment we ever really wanted by being independent.
All this is in accordance with the riches of his grace, namely the first-class benefits and privileges of being first redeemed from slavery, and then adopted into his family. So we start out in life as slaves, and then through Jesus end up as children of God and heirs to all that God has.
Today's Prayer
Lord Jesus, take away anything that enslaves and entraps my heart and leads me away from you. Help and rescue me, I ask in your name. Amen.
Today's Commitment
Today I turn over to God all that enslaves me:
Photo by Quinsey Sablan on Unsplash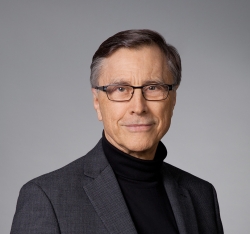 Latest posts by John I. Snyder
(see all)