I believe the Bible calls us to live in mutually submissive and mutually controlling relationships. I am not my own, but I belong to my wife. She belongs to me. I need to submit to my wife's needs, wants, and desires. She needs to submit to mine. I believe the God calls us to this kind of mutuality.
My wife and I taught a nine week marriage-enrichment class at our church. In our marriage class, we split the men and women into gender breakout groups to discuss questions and issues. In one session, we asked the women to identify 8 things their husbands do that they greatly appreciate. Here is their list:
He pitches in around the house and with the kids – It seems that women don't want to be the only caregiver and maid in the house. Men, this is our chance to step up and take ownership of the household. Stop passing the buck and, instead, figure out how you can be an active participant in running the family. One good method is to list out every task common to households (there are probably about 30-40 regular tasks) and split them up. Volunteer and say, "These 15 that you are already doing I will take off your hands."
He takes good care of me when I am sick – It is a great feeling to be cared for when you are under the weather. And let's face it: women tend to be better caregivers than men. But it doesn't have to be that way. Next time your wife is sick don't complain about how you have to pick up the slack. Force her to go lie down and volunteer to make dinner, bathe the kids, read bedtime stories, and whatever else she normally does all the time, anyway.
He takes care of the kids without complaining – Whether you fathered them or are a blended family, be a father to the kids in the house.
He asks what I need to be content and happy – I've heard it jokingly said that "Happy wife = Happy life" but it's true! Your life will never be happier as when your spouse is happy. Care for her. Nurture her. Find out what her happiness requires, and then pursue it diligently. When she knows that you care about her happiness it frees her to think about yours (you both win!).
He helps me with my job/career – Your wife has dreams, ambitions, and goals in her life. Don't think that she's a bump on a log. Assist (as much as you are able) in helping her realize success in her career.
He does things without me having to ask him to – Seriously, take initiative. She doesn't want to be your momma. She wants to be your partner.
He helps get the kids off to school – See number 3.
He has a good sense of humor – Everyone loves to laugh. We bond with people over laughter. If you and your wife find ways to laugh together, it will help cement your relationship.
Well, there you have it. It's what our class came up with. You want a healthy and happy marriage? Put in the work to make it that way.
How about you? What else would you add to this list?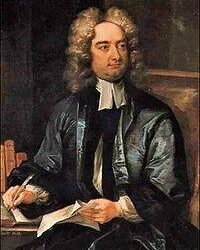 Latest posts by The Xian Satirist
(see all)