Growing up, I like most of my peers went to church. My parents wanted to raise us in church to teach us the good life. But like most teens, I didn't want to go. I gave them a hard time in fact, it's a wonder my parents didn't just give in like so many do and let us make the choice for them. We went almost every day because mom was then, and still, a gospel singer. So imagine my attitude then!
Today on the other hand, I really do appreciate the fact I was dragged to church as often as I was. Then I would hear this verse and get mad, "Let us consider one another in order to stir up love and good works, not forsaking the assembling of ourselves together, as is the manner of some, but exhorting one another, and so much the more as you see the Day approaching" (Heb. 10:24-25). Why? Because people made it sound like we have to be in church every day.
But if you really look into it, why do you think the author of Hebrews wrote this? Have you ever been out of church for a long period of time? It's not good for you. Why you may ask? Proverbs 27:17 gives us a great answer: "As iron sharpens iron, so a man sharpens the countenance of his friend." We need one another—believe it or not! Facebook, Twitter, and every other social network cannot give us what a face-to-face relationship and worshiping with other believers can give us.
When we make it a habit to skip out on church we're missing out on relationships with other believers. If Hebrews said this, then, by all means, it is for today as well—the day is approaching faster now than it was then.
In Acts 3:1-5, we find Peter and John not forsaking the gathering of others: "Now Peter and John went up together into the temple at the hour of prayer, being the ninth hour. And a certain man lame from his mother's womb was carried, whom they laid daily at the gate of the temple which is called Beautiful, to ask alms of them that entered into the temple; Who seeing Peter and John about to go into the temple asked an alms. And Peter, fastening his eyes upon him with John, said, Look on us. And he gave heed unto them, expecting to receive something of them."
Peter and John went to the temple as it was their custom to do so and a man was expecting to receive something from anyone not, knowing Peter and John had everything that he needed that day. "Then Peter said, Silver and gold have I none; but such as I have given me thee: In the name of Jesus Christ of Nazareth rise up and walk. And he took him by the right hand, and lifted him up: and immediately his feet and ankle bones received strength. And he leaping up stood, and walked, and entered with them into the temple, walking, and leaping, and praising God" (Acts 1:6-8).
Can you imagine this? What if someone is waiting on you to just walk by them and give them exactly what is needed? Peter could have just stayed home that day. What if John simply just ignored the Holy Spirit drawing him there?
What if revival is waiting on YOU?
It is true that we are influenced and become like the people with whom we associate. So it is important to being with like-minded believers. Also, by getting together, common beliefs are affirmed and ways to overcome problems are shared. There are three spiritual pillars to have a strong Christian life: personal prayer, Bible study, and fellow-believers. To rely on less than all three is like trying to sit on a one or two-legged stool. Three legs are needed for a firm foundation and proper function.
Now that we have a better understanding of the importance of meeting with other believers, let me close with the Scripture that I began with:
Let us consider one another in order to stir up love and good works, not forsaking the assembling of ourselves together, as is the manner of some, but exhorting one another, and so much the more as you see the Day approaching.
-Hebrews 10:24-25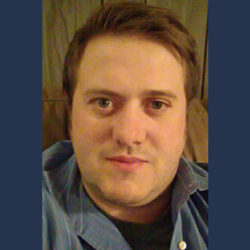 Latest posts by Aaron Jeffries
(see all)