For the word of God is living and active, sharper than any two-edged sword, piercing to the division of soul and of spirit, of joints and of marrow, and discerning the thoughts and intentions of the heart.
-Hebrews 4:12
Jean-Jacques Rousseau, one of the most influential thinkers during the Enlightenment Movement, wrote, "I must confess to you that the majesty of the Scriptures astonishes me, the holiness of the Evangelists speaks to my heart and has such striking characters of truth and is moreover, so perfectly inimitable that if it had been the invention of men, the inventors would be greater than the greatest heroes."
Such is the great force of Scripture. It has acted like a thunderbolt to the minds and hearts of hardened atheists and skeptics throughout the centuries. Lifelong church attendees who manage to sit unmoved through thousands of sermons suddenly hear the voice of absolute authority in one half of one verse.
This was the case of young St. Augustine who, while sitting in their garden, heard a boy or girl repeating the words, "Tolle lege, Tolle lege," meaning "pick it up; read it; pick it up, read it." In Book 8, Chapter XII of Confessions, he continues, "Immediately my countenance was changed and I began most earnestly to consider whether it was usual for children in any kind of game to sing such words; nor could I remember ever to have heard the like. So, restraining the torrent of my tears, I rose up, interpreting it no other way than as a command to me from Heaven to open the book, and to read the first chapter I should light upon." Augustine rushes to his friend Alypius and his eyes light upon Paul's letter to the Romans. He reads, "not in rioting and drunkenness, not in chambering and wantonness, not in strife and envying. But put ye on the Lord Jesus Christ, and make not provision for the flesh, to fulfil the lusts thereof" (Romans 13:13-14 KJV).
When Augustine finished the reading, his life was transformed. His entire world of rebellion and unbelief came crashing down. Through divine intervention, he was rid of his addictions and worldly love. Alypius and Augustine rushed to give the good news to Augustine's mother, Monica, who had never stopped praying for her son.
Monica testifies to the power of persistent prayer and that of a praying mother. Monica was a godly woman known to be kind and gentle. As a Christian mother, she read her Bible, attended church, and prayed daily. She didn't have any challenges from her other children—but Augustine! Augustine gave the word disgusting a whole new meaning. He was into everything that provides mothers with nightmares. Yet, Monica never wrote him off. She told him he didn't have to live a sinful life, but he wouldn't listen. She continued to pray for him, and, as they say, the rest is history. Augustine became the Bishop of Hippo, and his work for the Kingdom of God is phenomenal.
If we need one example of how obedience, prayer, and reading your Bible daily changes you and brings forth miracles, we can look to the lives of Monica and Augustine. They both testify to the powerful influence that daily Scripture reading and prayer have on our lives.
Our family has used the 100-days of prayer to bring major issues, challenges, concerns, or transitions in our lives before God. There's nothing magic about a hundred days. It's just what many of us had settled on as a solid period of concentrated prayer and intercession. It could have been ninety or one-hundred-and-twenty days. The intent is only that we bring before God the same issue each day for that period. This isn't something overly involved or impossible to sustain—only a few minutes of prayer daily. It's striving more for consistency than the length of time in prayer.
As we race towards the new year and see what is happening around us, I would like to invite as many as possible to join in a time of prayer. For a minute's prayer, we receive a lifetime of blessings. That's just how our Father in heaven works. Isn't that good news?
-Photo by Jazmin Quaynor on Unsplash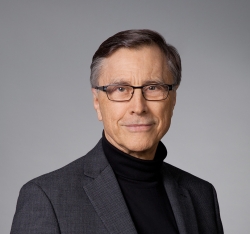 Latest posts by John I. Snyder
(see all)