Molly White is a former Texas State Representative in House District 55. Prior to running for office she was a Pro-life, grassroots activist, public speaker, and published author. From 2001 to present day, Molly serves as the Texas Leader of Operation Outcry, a project of the Justice Foundation. She was the founder and director of Redeemed for Life Ministries and Women for Life International, a co-host on Faces of Abortion television show and the host of the Redeemed for Life radio talk show.
Molly White has appeared on numerous national and international television shows, news stations, documentaries, press conferences. Her expertise on pro-life issues has resulted in invitations to speak at Christian, political, civic, and medical events all over the United States and seven different countries.
She has led the largest pro-life delegations to the United Nations Commission on the Status of Women conferences, and has attended the UN Conference on Population, and the World Conference on Youth—both in New York and Geneva, Switzerland. During these events Molly met with heads of nations, political leaders, Christian leaders, and hundreds of women leaders to talk about the importance of defending life, motherhood, marriage, and families. White's most rewarding work is leading dozens of people to Christ and ministering to countless hurting men and women all around the world, including on the floor of the House of Representatives.
Molly graduated from the University of Mary Hardin-Baylor with a degree in Psychology. She has been married to Ronald White for 27 years. Together they have 3 children and 4 beautiful, sweet, adorable, fun, smart, fantastic grandchildren.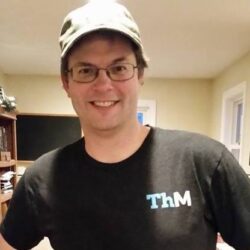 Latest posts by Scott McCausey
(see all)