A Speak UP Merry Christmas from the Christian Devotions Ministry Founders Eddie Jones and Cindy Sproles.
Eddie is Founder and CEO of Lighthouse Publishing of the Carolinas and co-founder of Christian Devotions Ministries. He is also an award-winning novelist of middle-grade fiction for boys. In 2016, LPC was named Publisher of the Year at the Greater Philadelphia Writers Conference.
Cindy Sproles is an author and speaker. She is the cofounder of Christian Devotions Ministries and the cowriter of the popular He Said, She Said devotions written with her cofounder, Eddie Jones. She is a novelist and best-selling author. She is a speaker to women's conferences addressing not only the heart of women, but also their biblical responsibilities to their families.
As a teacher and speaker for Christian Writers Conferences, Cindy teaches writing skills and how to write placing God in the forefront.  She is a contributing author to CBN.com and is the Executive Editor for www.christiandevotions.us and the Managing Editor for Lighthouse Publishing of the Carolinas' imprints: SonRise Devotionals and Straight Street Books. Her book, New Sheets – Thirty Days to Refine You Into the Woman You Can Be is being used to help raise funds for Hope House, an abortion crisis center and her novel, Mercy's Rain, is giving a voice to children who suffer sexual child abuse.
Cindy is also the coauthor of He Said, She Said – A  Devotional Guide to Cultivating a Life of  Passion. She is the mother of four adult sons and  lives in the mountains of East Tennessee with her husband. Cindy can be contacted at www.cindysproles.com or by emailing [email protected].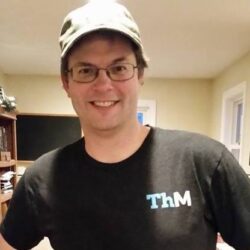 Latest posts by Scott McCausey
(see all)