Andy Clapp is an author and a pastor who lives in North Carolina. His passion for Jesus has pushed him to strive to reach a lost world as a pastor and as an author. Whether it is speaking to a group of ten, delivering a message to over a hundred, or in those quiet moments while in his office writing, his goal is to lead others to Christ.
Andy lives in his hometown with his wife, Crystal, and their two daughters, Cheyenne and Autumn. He is represented by Cyle Young, Hartline Literary Agency. To learn more, continue through the website: www.Andyclapp.org. Make sure you check out his blog and sign up for his newsletter.
In his article, "Using Your Platform," Andy writes:
As writers and leaders, we are constantly challenged to increase our platform, to reach others with the message that we have been given. As an author, I have spent the previous month truly focusing on expanding my platform, hoping the Lord would open new doors, assist in making new connections, giving an opening for the message to reach more people. He did. Now, what do we do with such a platform?
Each day, we come into contact with a variety of people. Co-workers, fellow church members, friends, family members, social media friends/followers, acquaintances at our favorite restaurants and those we have come to know at the local gas station, and even strangers on the street are all placed in our lives and in our paths by the directive hand of God. There are no coincidences and as these interactions take place on a daily and weekly basis, what message are they receiving from our lives?
Read more at https://andyclappauthor.blogspot.com/2018/01/using-your-platform.html.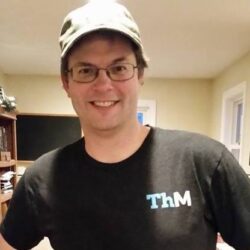 Latest posts by Scott McCausey
(see all)