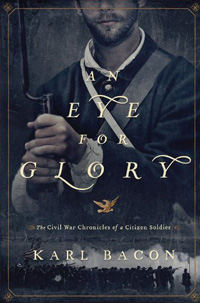 Karl's first book, An Eye for Glory: The Civil War Chronicles of a Citizen Soldier (Zondervan, 2011), received a number of accolades including PW's "Top Inspirational Fiction Pick," a Christy Award Finalist designation, and 4.7 out of five stars on Amazon. Karl grew up in the picturesque town of Woodbury, Connecticut. From youth, Karl has been a serious student of the Civil War. His first book took ten years from conception to completion. Thousands of hours were spent researching every detail through copious reading, Internet research, and personal visits to each battlefield. He was committed to making the novel as historically accurate and believable as possible.
Karl lives in Naugatuck, Connecticut with his wife of thirty-three years, Jackie.
Discover more of Karl's writing at www.kbacon.com.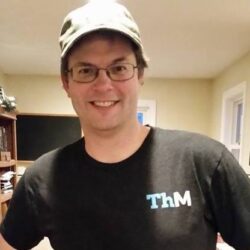 Latest posts by Scott McCausey
(see all)