An encouraging word. A quiet compliment. A pat on the back. Tyrus Morgan believes these small gestures are important ripples in an ocean of eternal impact. We were created for more than just going through the motions, and for this Nashville-via-Kansas singer/songwriter and worship leader, it's important to be reminded of that on a regular basis.
"There are earthly, tangible things through the Body of Christ that show us something greater than ourselves, something to believe in," says Tyrus, a sought-after songwriter who co-penned The Same God, the poignant power-ballad which scored GRAMMY®-nominated NewSong their most recent Christian radio hit. "Life is more than just a 'go to work, pay the mortgage, go home, go to bed' type of thing, and it's our job to build each other up in good times and in bad."
A simple action with lasting significance, encouragement is at the heart of Straight Line, Tyrus' highly-anticipated sophomore recording. He co-produced and co-wrote each of the project's 10 songs, and immersing himself in all aspects of the process afforded a prime opportunity to paint honest lyrics—that both uplift and challenge—against a refreshingly pure pop canvas.
As his family has grown, so also has Tyrus' ministry around the country. Although he maintains a healthy calendar of concert dates each year, he's able to prioritize time with his family and be actively involved with his home congregation. A worship leader at Wellspring Church in suburban Nashville, Tyrus is also part of an artist partnership program at Little Rock, Arkansas' Fellowship Bible Church. The quarterly opportunity there is a mutually beneficial relationship: he gets to lead worship and share his heart, while in return they fill his cup with support, prayer and encouragement. Discover more about Tyrus at www.tyrusmorgan.com.
Photo © TyrusMorgan.com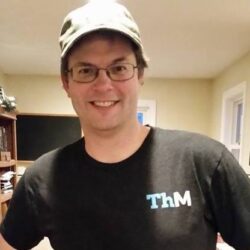 Latest posts by Scott McCausey
(see all)