Most believers know of the incredible work of the organization Voice of the Martyrs. In this episode, we hear what it's like to be a Christian in some of the world's most dangerous places.
Our guest is Todd Nettleton. Todd is a popular speaker in conferences across the United States, interviewed over 2900 times in virtually all major media. He is with us to tell about his time spent with believers across the world who have been persecuted, arrested, imprisoned, and even tortured for their faith in Jesus Christ.
Todd's story comes to us at a critical time in history when such moves against the faith are growing, and affecting more and more societies across the world.
Todd Nettleton is the Chief of Media Relations and Message Integration for The Voice of the Martyrs—USA and host of The Voice of the Martyrs Radio. Todd serves as a voice for persecuted Christians, inspiring US Christians with the faithfulness of Christ's followers in 70+ nations where they face persecution for wearing His name.
During more than 20 years serving at VOM, Todd has travelled the world and conducted face-to-face interviews with hundreds of Christians who've endured persecution in more than 30 nations. He has been interviewed more than 3,000 times by media outlets including CNN, The Associated Press, Los Angeles Times, the BBC, Moody Broadcast Network, Christian Broadcasting Network, Newsweek, The Voice of America, Mission Network News and Trinity Broadcasting Network.
Find out more at www.vomradio.net/host.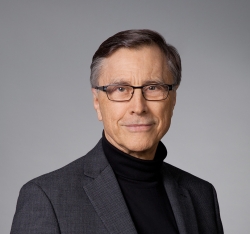 Latest posts by John I. Snyder
(see all)