Are you going through such a great struggle right now that you wonder why God is even allowing it to happen? Aaron Burke takes this question head-on, discussing his book, The Unfair Advantage: 7 Keys from the Life of Joseph for Transforming Any Obstacle into an Opportunity.
In The Unfair Advantage, pastor Aaron Burke takes a closer look at the seven unfair seasons Joseph endures in the book of Genesis and reveals how Joseph's struggles are not unlike the battles readers face today.
The surprising reality revealed by the story of Joseph is that unfair moments and seasons of difficulty–if handled wisely–can actually be used by God for our advantage.
In The Unfair Advantage, readers who are walking through a season that seems unfair will be reminded of God's ultimate gift of favor. While their situation may seem hopeless now, they can trust that God is forging something beautiful out of the brokenness, putting purpose to their pain, righting every wrong, and building a destiny better than their greatest dreams.
Order The Unfair Advantage here.
Aaron Burke is a pastor with a passion to love God, love people and build the Church. Since being called into ministry at sixteen years old, Aaron has traveled to more than forty countries sharing the hope that is found in Christ. In 2013, Aaron and his wife, Katie, started Radiant Church, which has multiple locations across Tampa Bay. Aaron loves to keep his life full and active with CrossFit, travel and plenty of family time with his wife, five kids, and Georgie (the best cavapoo on the planet).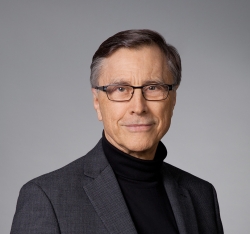 Latest posts by John I. Snyder
(see all)