Kevin Malone had an exciting career in baseball, eventually becoming general manager of the Los Angeles Dodgers. He was a man who had it all, until July 2, 2013.
Kevin Malone walked into a nightmare. His son Shawn had overdosed on drugs, and he couldn't wake him up. 30 days after the overdose, the Malones were told to pull the feeding tubes on Shawn. They denied the request. Three hospitals sent Shawn away believing there was nothing more that could be done and that all signs pointed to him being dead. But what medicine couldn't do, God did through answered prayer.
Listen to Kevin's amazing story of how God redeemed his family, and hear about his own faith walk in this special episode of The Walk with John I. Snyder.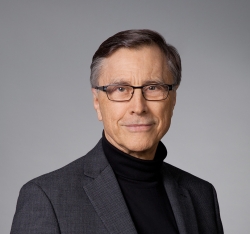 Latest posts by John I. Snyder
(see all)