Warren Wiersbe warned against forsaking the books of the ages for the books of the hour. We are reading books now which will not be read 50 years hence. If a book will not be read in an after-generation, it is doubtful whether it should be read as a contemporary edition. The obvious problem with this thesis is that the classics were new in their own generation, and the only way to determine which books should endure is to read them. That notwithstanding, it would seem prudent to bulk our reading diet with volumes which have endured. C.S. Lewis (who else?) recommended that we read two old books for every new one. Sound counsel that.
It is possible, of course, to take our preferences for the old to an extreme. If I opposed everything new and ephemeral I would be a hypocrite to write this article. For a very brief period, Lewis and his colleague J.R.R. Tolkien succeeded in eliminating every book published after the death of Keats from the Oxford English syllabus! Their argument (which I won't go into) took some funny turns and (unlike most of their arguments) was easily refuted. Owen Barfield (Lewis' best friend while an Oxford undergraduate) condemned what he called "chronological snobbery' which meant prejudice against something because it was old. But the thing can work in reverse as well. We of an antiquarian bent run the risk of rejecting something of value simply because it is not old. Still I prefer the old, and am convinced, that "…the old is better…" (Luke 5:39).<
It's the same with music. Many years ago I was listening to Twila Paris (then a contemporary favorite). Most of her recorded songs are her own. In the middle of one CD though, I was startled by the words:
"Rise up my soul arise
Shake off thy guilty fears
The bleeding sacrifice on thy behalf appears."
Much as I admire her, it was immediately obvious that she did not write the song. And not only that, I was convinced the song could not have been written in the 20th Century!<
"Before the throne thy surety stands
My name is written on His hands."
I read the liner notes to confirm the obvious.
The thing was done by Charles Wesley.
(By the way, Twila's updated version was terrific.)
Even C.S. Lewis confessed to enjoying the novels of his contemporary E.M. Forster. He was also a great fan of P.G. Wodehouse (my own favorite secular author—candy for the mind and highly addictive) who outlived Lewis by over 11 years. C.S. Lewis himself was contemporary with some of us and it would be a dreary year if we couldn't read him. Plus sometimes we have to read the new to appreciate the quality of the old.
And (returning to my theme), I again insist: THE OLD IS BETTER.
Rather than simply plead, let me commend. I offer two books unfamiliar to some.
The first is by A.A. Bonar (1810-1892) who came from a remarkable family of Scots Presbyterians. Bonar combined real scholarship (he wrote a commentary on Leviticus which is still in print) with arduous labor in pastoral ministry. His was a godliness which showed itself chiefly by a deep humility. Bonar's most fervent aim was to please God in all he did, and his most sincere conviction was that he'd fallen woefully short of the mark. He was the friend and biographer of Robert Murray M'Cheyne who is generally regarded as Scotland's greatest preacher, though he reached heaven before he reached 30. Iain Murray, the Founder/Editor of Banner of Truth Publishers, knows a thing or two about old books. When he was asked to list the most important book Banner had republished he named two. One was Bonar's biography of M'Cheyne. (The other was Spurgeon's Autobiography). But it is Bonar's journals, published in a volume called 'Diary and Life,' which I put forward. My wife calls it the most spiritual book she ever read, and I would agree.
Though he was a high Calvinist and thus believed everything profitable to us eternally comes solely because of God's gracious initiation, he could still write:
"I see that we must make EFFORTS if we are to be blessed." March 29, 1847
Prayer was his great preoccupation yet he warns, "We must not talk about prayer—we must pray in right earnest. The Lord is near. He comes softly while the virgins slumber."
He knew that it was possible to live with privilege and yet to languish. Consider this: "Last night…nothing shamed me more than the sin of praying little when we might ask in Christ's Name so much and receive so much. We have stood at the well all day and scarce drawn up a few drops."
The book is laden as a feast of hearty things like "wine on the lees well refined."
I also commend Faith and Life by B.B. Warfield (1851-1921), the great Princeton theologian. If Bonar's book is for the serious Christian, then this second volume is for the serious Bible student. The two ought necessarily to go hand in hand, should they not? But I fear in practice it is not always so. The book is a record of Warfield's addresses to his students at Princeton Seminary during informal gatherings on Sunday afternoons. In written form, the addresses appear as essays on varied texts linked by a common profundity, but otherwise unconnected. For breathtaking insights on verses we thought were familiar, the book stands alone in my experience.
When I read the chapter called 'Light and Shining,' I wondered if I'd ever even remembered anything I'd learned in Bible study. That essay examines the reasons Jesus taught in parables. While reading, I realized that still by my mid-fifties the true explanation had eluded me. Most of the teaching is quite accessible, e.g., Why did the Lord commend child-likeness? Not, Warfield argues, because innocence is the thing desired but rather it is the qualities of dependence and trust which advance us toward the Kingdom. Other lessons are not as easily appropriated and the reader is required to yield something like seminary study itself to benefit from all Warfield offers.
"Not," he writes, "as if knowledge were the end—life, undoubtedly, is the end at which the saving processes are directed…."
Insights like those served up by Bonar and Warfield are seldom encountered in contemporary writing or preaching.
But because such treasure is still available we must avail.
By availing we may help to mend the age.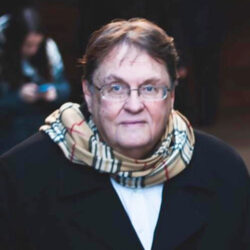 Latest posts by Ronnie Collier Stevens
(see all)