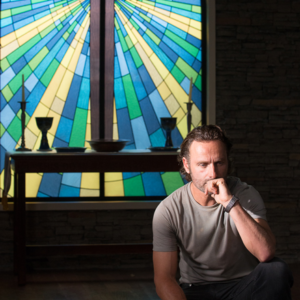 As we bring this series to a close in Part 4 of the Zombie Apocalypse series, we want to take time and step back to think and ask some questions about what all this has to do with Christianity. Why should we watch post-apocalyptic films or read literature that falls into this vein? What good does it do for us?
As we think about those questions and answer them in this episode, we also address how this genre of art speaks to the issues in our current culture. It shows us our problems and diseases and helps us better understand the world and how to address it when we are living within its bounds.
Often we want to disengage or we have this idea of soaping up and washing our hands off of this kind of thinking and art. We step away thinking it's not good or right for us to engage in such brutal and violent things. But this type of thinking only reveals our lack of understanding in the deeper things and issues of the art.
We are being taught, communicated to, molded, and persuaded by the artists in these films and literature. We often don't take time to think about how that really effects us and our lives, not to mention our children and future generations in this world. We need to take a stand against the popular thoughts and opinions and learn how to engage the culture from a right and biblical perspective.
***Please Share us with your friends on any social media platform somore people can hear how to think critically about what they consume with their minds, ears, and eyes! ***
This week's Promo: Spurgeon Audio 
Intro Music: The Walking Dead Theme
Ending Song: The Divine Use of Animosity and Ridicule
Please give us a rating and review on iTunes!
Join the Art of Redemption Facebook Group
Check us out on Instagram
Tweet towards us on Twitter
Find us, other podcasts, and blogs in The Theology Mix Network 
and email us with feed back or suggestions: [email protected]

Latest posts by Art of Redemption Podcast
(see all)
Ep 033.8: Jackie Hill Perry – Rap, Spoken Word, and Writing

- August 29, 2017

Ep 033.7 Michael Minkoff – Poetry, Music, Lyrics, and the Church

- August 22, 2017

Ep 033.6 Matthew Horne – Architecture, Drawing, and Photography

- August 15, 2017