It's funny how today, most everyone is at least marginally familiar with the Protestant Reformation. 500+ years in the making and how much has changed – some for the better, some not so much. When I think about the 5 "solas" that have become the spearhead of the Reformers, I could not help but think about some of the songs that have had an indelible impact on me. If there were a Reformation billboard chart, these four songs would definitely rank on top for me:
Why begin an article with songs? Maybe it's because they teach theology in a way that it represents my heart more than pages in a systematic theology could. This is not to say that I dismiss the latter – I have one open as I am writing this article. However, there is something to be said about "heart songs," music that expresses what's in the heart and music that penetrates the same. I think the subject of "grace" is one of those subjects that you will not be able to exhaust. There comes a point where you either taste of it or it will forever elude you as a concept.
And yet, it is so much more than a concept. It encapsulates God's holiness, God's justice, and God's love. It describes his compassion, infinite love, and resolute pursuit of humanity. And it puts the action completely on him.
Wayne Grudem makes the following distinction:
"God's mercy means God's goodness toward those in misery and distress. God's grace means God's goodness toward those who deserve only punishment. God's patience means God's goodness in withholding of punishment toward those who sin over a period of time." [i]
This distinction is extremely helpful as it describes the three parts necessary for us to understand the inner workings of sola gratia. It reconciles the holiness and justice of God that demand punishment of sin and mankind, which has been wrecked by sin and rebellion as well as the withholding of punishment so that the first two, mercy and grace can operate to their fullest extent.
The Reformers captured this distinction – from Luther to Calvin, from Zwingli to John Knox. At the time, the (Catholic Church) had viewed grace as a pool that had been secured by the sacrifice of Christ, from which it can be drawn and meted out by the same; what's more, the church also taught that one could earn access to this pool through the sacraments and good works. Based on Romans 3:24 and Romans 6:11, Luther drew an opposite conclusion: grace is not a substance, but a divine disposition; grace is – by its very definition – undeserved and could not be earned in any way, shape, or form. He writes in his 1537 Smalcald Articles[ii]:
"The first and chief article is this,
That Jesus Christ, our God and Lord, died for our sins, and was raised again for our justification, Rom. 4, 25.  
And He alone is the Lamb of God which taketh away the sins of the world, John 1, 29; and God has laid upon Him the iniquities of us all, Is. 53, 6.
Likewise: All have sinned and are justified without merit [freely, and without their own works or merits] by His grace, through the redemption that is in Christ Jesus, in His blood, Rom. 3, 23 f.
Now, since it is necessary to believe this, and it cannot be otherwise acquired or apprehended by any work, law, or merit, it is clear and certain that this faith alone justifies us as St. Paul says, Rom. 3, 28: For we conclude that a man is justified by faith, without the deeds of the Law. Likewise v. 26: That He might be just, and the Justifier of him which believeth in Christ.  
Of this article nothing can be yielded or surrendered [nor can anything be granted or permitted contrary to the same], even though heaven and earth, and whatever will not abide, should sink to ruin. For there is none other name under heaven, given among men whereby we must be saved, says Peter, Acts 4, 12. And with His stripes we are healed, Is. 53, 5.
And upon this article all things depend which we teach and practice in opposition to the Pope, the devil, and the [whole] world. Therefore, we must be sure concerning this doctrine, and not doubt; for otherwise all is lost, and the Pope and devil and all things gain the victory and suit over us." (Emphasis added).
Luther's words are resolute. Everything else hinges upon this first article. Either grace is completely free from merit, or it isn't grace at all. In his work, The Bondage of the Will, Luther goes a step further when he writes, "Paul is contending that all men are unrighteous and in need of God's special grace—the love, wisdom, and power of God by which He saves us…Neither men who try to keep the Law, nor those who do not try to keep it, are justified before God, for they are all spiritually dead. Paul's teaching is that there are two classes of people in the world—those who are spiritual and those who are not (see Romans 3:21 and 28). This is in harmony with the teaching of Jesus Christ in John 3:6: "That which is born of the flesh is flesh; and that which is born of the Spirit is spirit.""[iii] He defines grace as "special grace," which encapsulates God's love, wisdom, and power to save people who are spiritually dead.
Luther goes against his contemporary, Erasmus of Rotterdam, who contended that there had to be a little man can bring to the table. In his rebuttal, Luther goes on to say, "No one deserves to be saved. No one can work to be saved. Paul excludes all supposed works of "free will" and establishes grace alone. We cannot give ourselves even one tiny bit of credit for our salvation. It is entirely because of God's grace."[iv]
Sola gratia – the other four solar hinge upon it:
it is by grace that Scripture becomes our guiding principle (sola scriptura);
it is by grace that the Holy Spirit gives faith (sola fide);
it is by grace that Christ became the perfect sacrifice by which man must be saved (sola Christus)
finally, it is grace alone that can bring glory back to God (sola deo gloria)
But as I said from the outset, none of this matters unless you have become a beneficiary of and a participant in it. For grace to become grace, you need to consider two aspects of the equation (and the gap they create): the utter, absolute holiness of a triune God and the utterly destitute, spiritually dead, hopeless and helpless humanity that is in staunch rebellion against God.
No other passage in Scripture describes the two parties, the gap, and the solution to the human dilemma more adequately than the first ten verses of Ephesians 2:
1 And you were dead in your trespasses and sins,
2 in which you formerly walked according to the course of this world, according to the prince of the power of the air, of the spirit that is now working in the sons of disobedience.
3 Among them we too all formerly lived in the lusts of our flesh, indulging the desires of the flesh and of the mind, and were by nature children of wrath, even as the rest.
4 But God, being rich in mercy, because of His great love with which He loved us,
5 even when we were dead in our transgressions, made us alive together with Christ (by grace you have been saved),
6 and raised us up with Him, and seated us with Him in the heavenly places in Christ Jesus,
7 so that in the ages to come He might show the surpassing riches of His grace in kindness toward us in Christ Jesus.
8 For by grace you have been saved through faith; and that not of yourselves, it is the gift of God;
9 not as a result of works, so that no one may boast.
10 For we are His workmanship, created in Christ Jesus for good works, which God prepared beforehand so that we would walk in them.
In the first three verses, Paul describes the condition of man, the distress of man, and the hopelessness of man (not to say depravity). Verse 4 begins with the most beautiful two words in the New Testament: "But God …" He is the initiator; He is the antidote; He is the hope-bringer; He is the answer. Fueled by an immeasurable supply of mercy and motivated by a love that – let's be honest – is completely foreign to our human experience. A love so great that it can overcome spiritual death, rebellion, and an impossibility to respond to you in any way (dead people don't decide, don't move, don't do much of anything).
What do dead people need most? Life. Much like in the valley of dry bones (Ezekiel 37), the answer to the question, "can these bones live?" is a resounding yes, when God, as the omnipotent initiator, makes alive that which was formerly dead. He must do the impossible; He is the actor, man is acted upon. Under the umbrella of His patience, God's richness in mercy and loving zeal find expression in grace to save.
Verses 5-10 highlight what He has done (notice the tenses): made … alive, raised … up, seated us … in Christ. Sola Christus! In Christ, we have been saved, made alive, raised up, and have been seated in the heavenly places. It's already done. Nothing can change that (as long as the pre-condition is that you and I are actually in Christ, which only God can do). What God has done in the past now bears consequences for the future: "…so that in the ages to come He might show the surpassing riches of His grace in kindness toward us in Christ Jesus…" Grace that makes alive, grace that saves, grace in kindness, and finally, grace that saves "through faith." In the Pauline line-up, faith must also be given, otherwise none of this would give full credit to God.
This is the reason, why John Newton can exclaim:
"Amazing grace! how sweet the sound,
That saved a wretch; like me!
I once was lost, but now am found,
Was blind, but now I see."
Notice the progression: it's amazing grace, a sweet sound to his ears, for he recognized that he was a wretch in need of saving. Lost and blind, now found and seeing.
"'Twas grace that taught my heart to fear,
And grace my fears relieved;
How precious did that grace appear
The hour I first believed!"
The fear of God is the beginning of wisdom (Proverbs 1), which can only be "gotten" by grace. Perfect love casts out all fear (1 John 4:18), which is accessed through grace. The hour he first believed, grace appeared. Grace made him alive, gave him the faith … saved him.
Chris Tomlin's remix adds, "my chains are gone," further explaining the distress mankind found itself in: dead and shackled.
McMillan's poetic words are reminiscent of the ancient Psalms when he writes,
"We are His portion and He is our prize
Drawn to redemption by the grace in His eyes
If grace is an ocean we're all sinking
So heaven meets earth like a sloppy wet kiss
And my heart turns violently inside of my chest
I don't have time to maintain these regrets when I think about
The way… He loves us"
Could it be that Newton, Tomlin, and McMillan best express our heart song, when once we have tasted of such marvelous grace?
Sola gratia – once blind, now seeing.
Sola gratia – once lost, now found.
Sola gratia – once dead, now alive with him.
Sola gratia – deserving of wrath, tasting his kindness instead.
Sola gratia – none of me, all of him.
Sola gratia – once a corpse, now his workmanship
Sola gratia – the unlovable, now loved.
Sola gratia – a sloppy wet kiss on the mouth of this rebel.
________________________________________________________________________
[i] Grudem, Wayne Systematic Theology (Grand Rapids, MI: Zondervan, 1994), 200.
[ii] Internet Archive Full text of "The Smalcald Articles" http://www.archive.org/stream/thesmalcaldartic00273gut/smcal10.txt, accessed on 10-28-2017.
[iii] Luther, Martin On the Bondage of the Will ("Bondage of the Will" Pensecola, FL: The Chapel Library, 1984) online www.chapellibrary.org/files/4913/7643/2893/botw.pdf, accessed on 10-28-2017
[iv] Ibid.
Photo credit: tumblr.com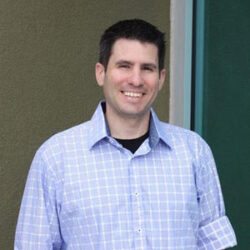 Latest posts by Philipp Meinecke
(see all)