So God created the great sea creatures and every living creature that moves, with which the waters swarm, according to their kinds, and every winged bird according to its kind. And God saw that it was good.
-Genesis 1:21
For most of us, we are very aware of the joy of family and friends at Christmastime. I particularly enjoy attending worship services in places where winter days bring snow and freezing temperatures. The bleak weather outside makes for a startling contrast to the sanctuary's warmth and beauty, bedecked in its holiday colors and decorations-a great reminder of the difference between darkness and the one true Light.
Our family is humbled by the love that is showered on us during this time. From church to church, we have made lifelong friends and enjoyed progressive dinners, homemade delicacies, laughing about how long the turkey is taking to cook, and being "family" by joining other families, while away from our own immediate loved ones, or by hosting those away from theirs. The joy that unites us is the glorious love of Christ-literally giving his life for us, encouraging us to share his love and life generously with others.
And though we are blessed by our immediate family and friends worldwide, some family members don't get as much credit as they should. In fact, they deserve a lot more for their unconditional love and loyalty.
Yes, I'm speaking about our treasured pets. The love they give us is exceptional in many ways. We've been blessed with exceptional pets-when our daughters were children, we had our Golden Retriever (you can look at sites like Goldenretrievernews.com to get more information on how you can raise your pup to the best of your ability), Shandi, and our black cat, Sassy. Both Shandi and Sassy were answers to our prayers. Shandi was a much-loved Christmas gift. We were convinced that God created her out of pure sugar. Sweet, loving, and anxious to please, we could not have asked for a better family member. Sassy arrived soon after in answer to the prayers of my youngest daughter. Knowing that allergies would prevent us from having a cat, but not wanting to disappoint our daughter, my wife told her that even if God wanted her to have a cat, sadly, mummy would have to say no. But Sassy showed up in our backyard, a few days old, having miraculously crawled over our back wall, past the neighbor's K-9 dog, and demanding immediate attention. My daughter knew God had answered her prayer. And, funnily enough, Sassy's presence didn't cause any allergies at all. (Shirin laughed and said that it was the last time she was going to help God out).
Our house is currently very blessed and ruled by our third pet, an orange and white tabby named Zuko. Accepting a call to Germany, we realized we'd have to say no to getting more pets. But God, again, had a better idea and Zuko showed up at our back door-abandoned and anxious to find a family who would take him in. We can't even begin to enumerate the ways in which he has brought joy, laughter, comfort, hope, and unconditional love. Through his cat hotel in Munich (we highly recommend the owner), his photo has been viewed hundreds of times, and he has achieved his own celebrity status and following by all those who come in contact with him.
Now with multiple pets in the family, we will probably soon have to look at getting some CBD for cats and dogs to help with the health issues that might crop up among them. We have heard from many friends that CBD can help with a number of problems, even for our furry friends! Whatever be the case, we love having them around. They're family now.
And, to be honest, the holidays are that much better because of our pets. I've actually bought my wife some needle felted animals as her Christmas gift because she loves our pets so much. Animals really are fantastic, aren't they! If you've never had the joy of God's furry creatures being a part of your life, try to adopt one from a nearby shelter, if possible. They have the ability to teach us more about our Creator and draw us closer to him.
Photo by Andréas BRUN on Unsplash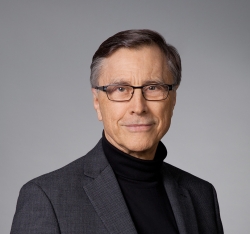 Latest posts by John I. Snyder
(see all)