C.S. Lewis described one facet of love as "being vulnerable." If you will not risk having your heart broken, you mustn't give it to anyone, "not even an animal."
Back in 2010, I had just recently moved into a small duplex unit, which was my first home on my own. I had commented to some friends at church that I'd considered getting a cat at some point. Not long after, I received a call from my friends that they were on the way to my house with a kitten.I sprang into action to get the needed supplies to take care of a kitten before their arrival. They brought in a small carrier and proceeded to issue a charge from the kitten's former owner for me to take care of the cat. They read a passage of scripture and presented me with a small green stone to memorialize my responsibility. The experience caught me off guard.
I was unprepared that day for just how attached I would grow to that tiny orange kitten. I named him Toby, and we bonded quickly. He was with me through several moves, three houses, and an apartment. He had a daily routine, much like myself. Sitting in my lap or laying on my chest typically book-ended his day.
Toby had shown no signs of slowing down or indicators of something wrong. The day he passed, he and I had our usual routine. He jumped in my lap after breakfast and wanted to be petted as he purred. Then he jumped on the back of the recliner and lay down for his morning nap. However, after a few minutes, he let out a howl and fell into the chair's seat, and I could not help him. I knew he was gone but was somewhat in denial for several minutes. It was a painful moment and a tough day.
As I reflect on all the times the gift of an unexpected kitten brought meaning, company, and occasional frustration to my life, I can't help but resonate with Lewis' quote above. I deliberated whether or not or when to get another kitten but decided I might as well. It's not that another cat will ever replace Toby. It's that we must be willing to risk our hearts again.
It's been several weeks since my beloved orange tabby cat passed away. I still miss him and our routine. A new kitten (Mikey) has moved in and is building his routines, meaning, and occasional frustrations. Though, some similar patterns have emerged.
To love at all is to be vulnerable. Love anything and your heart will be wrung and possibly broken. If you want to make sure of keeping it intact you must give it to no one, not even an animal. Wrap it carefully round with hobbies and little luxuries; avoid all entanglements. Lock it up safe in the casket or coffin of your selfishness. But in that casket, safe, dark, motionless, airless, it will change. It will not be broken; it will become unbreakable, impenetrable, irredeemable. To love is to be vulnerable.
-C.S. Lewis, The Four Loves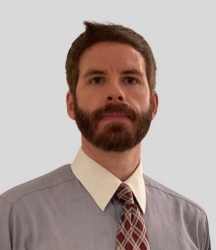 Latest posts by Chris Dunn
(see all)