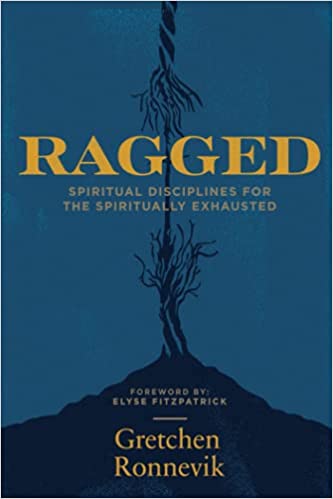 I returned home to find my copy of Ragged had arrived while away on a work trip. I sat down that Sunday afternoon, read the first half of the book, and continued to finish it over the next six days. Typically, I don't write book reviews, but this one warranted an exception for several reasons.
First and foremost, Ronnevik continuously points back to the centrality of the Gospel and our dependence upon the Spirit. It is tremendously refreshing. Each chapter is rich with shared experience and examples; however, there are no gimmicks or shortcuts to get results. Instead, there is a consistent reminder and grounding that all is grace.
Second, as the title indicates, this isn't merely another list of things to do. Burnt out people cannot be pietistically disciplined into rest, grace, and peace. Ragged offers a fresh look at the timeless wisdom of leaning into the gifts that God gives us through better understanding the true nature of our dependence on God, even in our pursuit of knowing Him.
Third, Ronnevik's shared experiences increase empathy. I hesitated to share this; however, I believe it's important to emphasize that men receive help from the secondary benefit of understanding examples from a sister's perspective and the primary benefit of the key truths shared. In other words, don't just give the lived examples shared a cursory glance simply because they aren't specifically from a guy's perspective. There is much to learn.
Fourth, consistently highlighting the communal and individual aspects of the disciplines kept things in balance, as we often drift to one side while neglecting the other. We tend to do this across the spiritual disciplines and fail to receive the beautiful gift that the communal and individual aspects bring.
Finally, the inclusion of non-typical disciplines rounds out the Christian experience to reflect reality and honor scripture. I was particularly impressed to see that lament was included, as it is an aspect of the faith I've researched heavily. Meditation, memorization, fasting, confession, and rest were others that often get pushed to the periphery, and I was delighted to see substantive engagement throughout.
If you're looking for a resource to pass along to new believers as they become grounded in the spiritual disciplines, I'd highly recommend Ragged. However, if you're personally burnt out from relying on your works as you strive to grow closer to God or know someone else who is, then this is refreshingly helpful as well.
Photo by whoislimos on Unsplash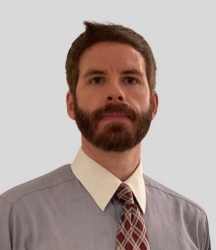 Latest posts by Chris Dunn
(see all)