We got back in town last week from my father-in-law's funeral. It was an emotional journey for us all.
"Papa" was quite an accomplished pastor and missionary, and served as patriarch of the family. We knew he was seriously ill, but expected him to overcome the cancer like he'd done 15 years before. I fully expected him to pull through. But then, suddenly, he was gone.
Now his passing has left us all feeling disoriented at best, lost at worst.
With an autumn chill finally setting in this week, and my immediate family back at home, I set out with my wife and two little girls to spend a day at the local pumpkin patch. You've probably been to one before…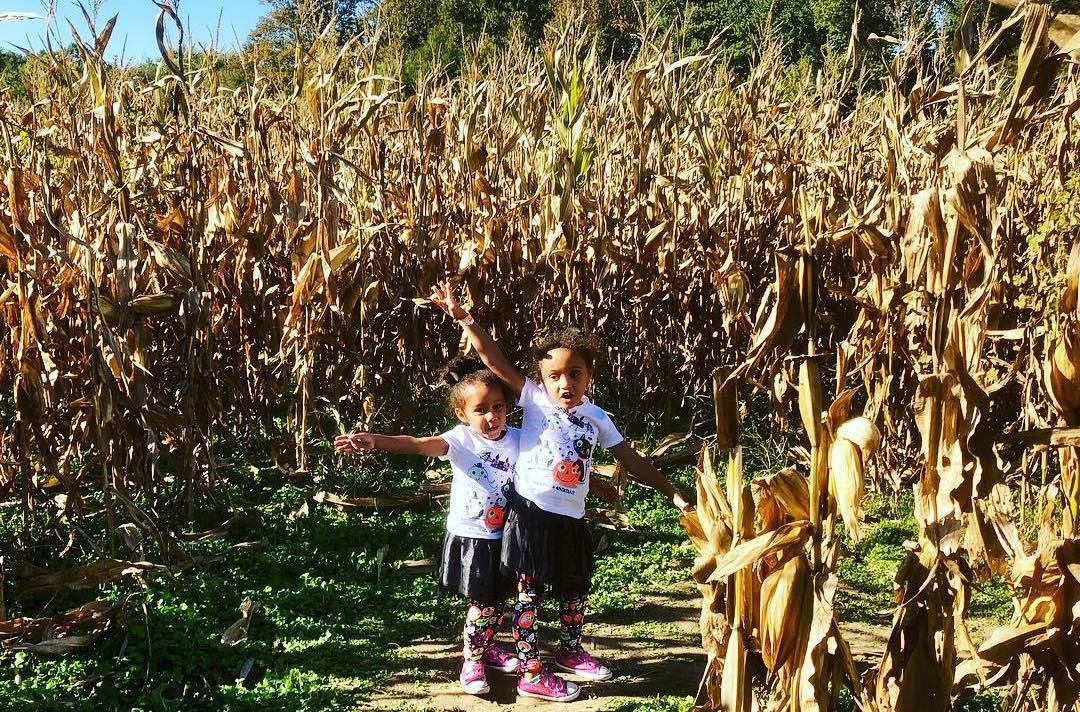 …a corn maze, hayride, and nice cool breeze—not too cold but just enough to counter the sparkling sunlight.
…a sandbox full of corn for the girls to shovel in, a lady trying her hardest to sing "Piano Man" with a guitar. She stumbles around the frets, searching for the right chords. I resist the urge to tell her the right ones. She eventually gives up and moves onto Bob Serger and "Night Moves."
"That's more her speed," I think to myself.
While the events of the day are unremarkable, I believe it's one of those days I'll remember a long time.
This was one of the "forever days"–the kind of day you wouldn't mind going on forever.
The kind of day that when hard times come you'll think back on and remember the good.
A day you wish you could fold in a napkin and keep in your pocket. Because you know you'll need something later to sweeten the bitter taste life often leaves in your mouth.
We used to try and visit pumpkin patches in Florida each October, but always sweated like pigs. It's hard to believe it's autumn with sand all around and 87 degree temps. A few strategically-staged pumpkins and hay were sad replacements for mountains, cider, and a crisp nip in the air.
So I guess 11 years living with the absence of autumn makes me treasure it even more. Just like we treasured the last few days with had with Papa.
Funny how God has to put an expiration date on something to make you see its true value.
As all the ephemeral nature of today comes flooding over me, I sit on a bale of hay and hold my wife in my arms. My heart aches knowing there's an expiration date on our days together as well. But I resist the tears forming in my eyes, and give a full on embrace to the now we have left.
I'm finding myself thinking oddly since we've come back from the funeral. All my plans for success in my work I'd put on hold last week seem to have faded a bit in priority.
I'm starting to realize again how little many of our priorities matter. Sure, I knew that. But most of us keep forgetting, don't we?
Now I snuggle together with the girls after they've slipped into their pajamas. We watch Peppa Pig, and Ellie rests her head on my stomach.
"You're my Daddy pillow," she says, with a grin. We all giggle together, and  the day finally fades to an end.
The main difference between today and God's eternity is that our eternal days won't have to end.
Papa will be with us—no more separation and sadness. No more unhappy endings.
The past weeks were a reminder of how important days like today are. And, perhaps, they're a glimpse of what eternity will be…
…endless sunlight, autumn colors, embraces amidst mountain breezes. And oh, so much love.
Maybe on that unclouded day, we finally won't need an expiration date to realize what a glorious gift each moment is we have together.
Photo by Simeon Muller on Unsplash
Latest posts by Dave Gipson
(see all)