Likewise the Spirit helps us in our weakness. For we do not know what to pray for as we ought, but the Spirit himself intercedes for us with groanings too deep for words. –Romans 8:26
"Groaning too deep for words"? Have you ever felt that way, or are you feeling that way now?  If the answer is yes, there is abundant hope for you. For when we're too broken to pray—emotionally, physically, mentally, and spiritually drained,  consumed with fear, anxiety, and dread—or if we don't know how to pray about our current situation, then the apostle Paul wants us to absorb this truth: We have access to the most incredible power in the world through God's gift of his Holy Spirit to us.
I love how Charles Ellicott writes about this passage: When the Christian's prayers are too deep and too intense for words, when they are rather a sigh heaved from the heart than any formal utterance, then we may know that they are prompted by the Spirit Himself. It is He who is praying to God for us.
What this means for us is that when:
-we can't put our prayers into words
-we're too exhausted and hopeless
-we can't speak of the depth of our sorrow and grief
-we have no one to turn to
-we feel trapped with no way out
-we're afraid
-we feel that we can't tell anyone what is going on in our life
–we are too weak to pray
Then, the Holy Spirit is praying for us. When we grasp this astonishing idea, it has the power to impact our lives most profoundly. If you can't or don't know how to pray, understand that God already knows this and has so arranged it that you have an advocate who is already interceding for you to work God's best will and rescue for your life.
During this time, when experts are predicting the "inevitable" mental and non-COVID health damages as "long-term ravages" or "negative impact,"  share this life-changing news with others who are hurting due to loneliness, financial burdens, anxiety, health problems, or job loss. There are some locked in with their abusers who can't speak of their verbal or physical torment due to shame, fear, or other reasons, and they are in desperate need of a rescue.
If you haven't done this before, I'd like to challenge you to pause and ask yourself this question: Is there a silent cry for help that I have missed or I am missing? And then, ask God to show you how to meet that need. Thank him for the gift of salvation through his beloved son Jesus Christ who through the power of his Holy Spirit empowers you to be his light in the midst of this current darkness.
___________
About Charles Ellicott: Charles John Ellicott, compiler of and contributor to the renowned Ellicott's Commentary for English Readers Bible Commentary, was one of the most outstanding conservative scholars of the 19th century. He was born at Whitwell near Stamford, England, on April 25, 1819. He graduated from St. John's College, Cambridge, where other famous expositors like Charles Simeon and Handley Moule studied. As a Fellow of St. John's, he constantly lectured there. In 1847, Charles Ellicott was ordained a Priest in the Church of England. From 1841 to 1848, he served as Rector of Pilton, Rutlandshire. He became Hulsean Professor of Divinity, Cambridge, in 1860. The next three years, 1861 to 1863, he ministered as Dean of Exeter, and later in 1863 became the Lord Bishop of Gloucester and Bristol. Conspicuous as a Bible Expositor, he is still well known for his Critical and Grammatical Commentaries on Galatians, Ephesians, Philippians, Colossians, Thessalonians and Philemon.
-Photo by Emily Hoehenrieder on Unsplash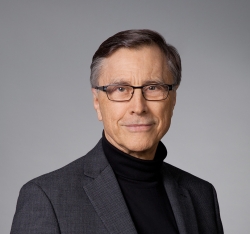 Latest posts by John I. Snyder
(see all)