Hello, yeah, it's been a while.
Not much, how 'bout you?
I'm not sure why I called,
I guess I really just wanted to talk to you.
(I'd Really Love to See You Tonight, by Dan Seals)
Yep, it's been a while since my last contribution to TheologyMix.com. The last was at the end of January. Miss me? Probably not, with all that has been going on. Our world of politics and religion has been dishing up quite a feast for our eyes and ears, has it not? Frankly, like a boxer against the ropes, the punches have been cascading so quickly, I haven't been able to catch a breath and organize my thoughts. How about you? Seems that chaos has ruled the day…the month…or more. But, as Seals' lyrics suggest, I figured I better touch base.
Since we last talked, the circus has definitely moved into town and there are some of us who are wondering if they're here to stay. The clowns have moved into center ring. We are treated now to all the rumors of what our president has been doing with his genitals over the years by people who laughed off the sexual escapades of past dwellers in the White House. I distinctly recall Whoopi Goldberg publicly dismissing Bill Clinton's escapades with Monica, saying she was just glad the President was having sex. Nice. At the same time, I fail to find it astonishing that Mr. Trump frolicked with alleged whores, porn stars, and playmates. Considering the vast publicly documented history involved, what did we expect? Did we really think he just talked about grabbing genitalia?
Let's see…we've also had additional school shootings. Tragic? That's an understatement. Especially in light of the others we have seen in the news with absolutely no substantial move by anyone in or out of political office to make any changes…to the right or the left. Seems we're paralyzed in a state of ongoing confusion, cowardice and foolishness while everyone dumps out buckets of old positions, opinions, and pandering mantras. The most recent input has now come from those with limited life experience, questionable grooming standards, and a penchant for self-aggrandizing publicity. The conversation remains disordered and turbulent, because most of these kids just parrot talking points without any appreciation for the most important element of interpersonal communication…listening. But what do we expect when the adults leave the room?
And then, we have the Hollywood crowd who are always good for a laugh. People who have been making a living for years from both sides of the casting couch are suddenly in shock. Those who have been spilling T & A onto the red carpet at movie premieres and award shows are now trumpeting moral outrage in Tinsel Town. No, say it ain't so! Pffftttt…
So once these outrageous observations (and many more) have landed on our senses, we normally feel an obligation to respond. But, what more can be said that hasn't been expressed already? At these moments, I find it advantageous to take a step back and quiet myself…
"Better is a dry morsel and quietness with it than a house full of feasting with strife." (Proverbs 17:1)
As a result, I have been unmoved to bang away at my keyboard and force some tidbit of verbiage that will just get lost in the ungodly noise. That and the preoccupation of yet another death of a loved one in my family has prompted me to take a step back and close down for a while.
About a month ago, we lost the matriarch of our clan and my mother-in-law, Pat Brotherton. She was a wife, mother, grandmother, and great-grandmother. She was a champion water skier in her youth and a legendary swim instructor in her home community of Huntington Beach, CA. Without publishing her obituary and eulogy here, let me just say she was a character who lived a full, reasonably virtuous life well and is sorrowfully missed by everyone who knew her. As unfortunate as the loss of a close relative is and as painful as grief can be, it can serve to reboot one's priorities and recenter our focus on that which endures beyond this life…and the One that provides for it.
When we go through such turmoil, I find there is a tendency to turn the internal pain and anxiety we feel into outward concern for others. Seeking solace and offering it to others reminds us of our proper mission in life as Christians.
"And He summoned the crowd with His disciples, and said to them, 'If anyone wishes to come after Me, he must deny himself, and take up his cross and follow Me.'" (Mark 8:34)
Where does it all lead?
God, truly, only knows. Don't feel bad if you're left shaking your head and wondering where it all goes from here. Perhaps, for the time being, I should leave it at that and…once again…let God be God.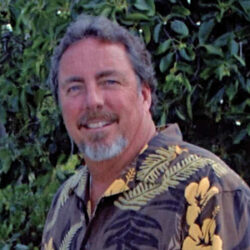 Latest posts by Michael Kelly
(see all)