In this episode, Debbie and Josh are joined by Nick Kellis who is writer, producer and director of A Walk With Grace. This film shows us a story of hope as Nate is "Forced to search his soul and embrace his past, in rediscovering with his hometown, Nate just might reconnect – with his Grace."
This episode also sheds more light on all of us being creative Christians and doing the art we know God has laid on our hearts!
More about A Walk with Grace:
A Walk with Grace tells the story of an inventive LA engineer and single dad, Nate (David Smith), who must return home to Lima, Ohio, to handle his deceased mother's business affairs. Though Nate hopes to stay only for the weekend, the townspeople go on strike and demand that rather than Nate sell his family's factory and destroy their local economy, he use his engineer skills to save the business and their community.
To read more, check the Dove review: A Walk with Grace
Photo credit: A Walk with Grace Movie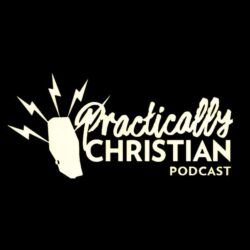 Latest posts by Practically Christian Podcast
(see all)