In his last words in the Gospel of Matthew, Jesus declares that all authority in heaven and on earth now belongs to him. This climactic claim is appropriate because the Gospel of Matthew is all about how Jesus of Nazareth became king of the universe. Kings possess authority. And King Jesus possesses all authority.
In the last twenty years we have heard a lot of talk about the Kingdom of God. This is healthy, as such language fills the Gospels, but was somewhat hollow in evangelical circles throughout the twentieth century.
If we are going to talk about the Kingdom of God, however, we must also talk about Jesus as its king. There is no kingdom where there is no king. So, any talk of the Kingdom of God that does not acknowledge the kingship of Jesus is incomplete. Or just wrong.
I know that Americans aren't accustomed to thinking about monarchies, but consider for a moment what a king actually does. A king is over all three branches of government: the legislative branch—he establishes the law; the executive branch—he executes the law; and the judicial branch—he decides who is living consistent with the law. A monarchy is not a democracy. It is not a republic. In a kingdom, you don't get a vote. Rather, in a kingdom, the king determines what should be done, executes that decision, and then adjudicates its success. A good king does all of this like a shepherd; caring for, defending, and loving his people. And, of course, Jesus is a good, good King.
So here's the truth. We can speak of the coming of the Kingdom of God only because Jesus is a king. In fact, Jesus is the King of kings and the Lord of lords (Revelation 19:16), who now sits on the throne of David (Luke 1:32), at the right hand of Majesty (Hebrews 8:1). We have a kingdom because we have a king.
Why does it matter that we call Jesus king?
Well, first, because it's true. And truth matters even if we don't know that it does. But we can be even more specific. The kingship of Jesus has real-life implications for how we live. King is not merely a title. It is rather a position—and a very real position with very real and eternal consequences. If Jesus is King (and he is), we have only two choices in response. We can either rebel against him, raise puppet kings, construct our own kingdoms, and generally thumb our noses at him. Or we can submit to him in obedience-based discipleship.
Obedience. Jesus repeatedly teaches us to respond to him in obedience. "Anyone who loves me will obey my teaching," he says (John 14:23). "Whoever obeys my word will never see death" (John 8:51). "Everyone who hears these words of mine and puts them into practice is like a wise man who built his house on the rock… But everyone who hears these words of mine and does not put them into practice is like a foolish man who built his house on sand" (Matthew 7:24, 26). "Go make disciples of all nations, teaching them to obey everything I have commanded you…" (Matthew 28:19).
Obedience is a fundamental part of discipleship. Jesus is a king, and following him means, among other things, obeying him.
But obedience has fallen on hard times in the U.S. Many Americans consider obedience to be a form of bondage. So we instinctively challenge authority. We have restaurants that tell us they have "no rules" (Note: Try leaving the restaurant without paying and you'll see that they actually have some strong rules). We see car ads that invite us to "color outside the lines." We have movies entitled "Breakin' All the Rules." Women want bad boys for lovers; men want wild women.  Even to children, Elsa sings "To test the limits and breakthrough. No right, no wrong, no rules for me. I'm free!"
But what if obedience is not a form of bondage, but rather a pathway to freedom? What if having a really good king is good for us? What if there is no other way to find the best possible life except, as the old song says, "to trust and obey?"
I can illustrate this by appealing to the football team of the University of Alabama. Apart from the astonishing and now-forgotten twenty-eight and twenty-seven national football championship titles held by Princeton and Yale, respectively (mostly from the 1800s), nobody can hold a candle to the Alabama Crimson Tide. They have seventeen national championships under their belts. Six of these were won under coach Nick Saban.
Now, I won't pretend to know everything there is to know about Alabama football, but I know that Nick Saban runs a very tight ship. He hardly smiles. He is often angry with his players, snarling and scowling daily. He runs his team like a clock. When things don't go well, even if he is winning, he is not a happy man. But people across the country line up to play for this five-foot-six giant of a man, because he wins. And he wins, in part, because he expects obedience from his players. Saban doesn't invite his players to do their own thing. One hundred players on the field doing it their way wouldn't win a game, not even if they were competing against children. No, Saban has built a fantastic football program by expecting obedience. And through obedience, his teams win BIG. The players for the Crimson Tide often go on to play in the NFL for millions of dollars. They are set free from mediocrity through obedience. They win because they obey.
So here's a radical question: What would change in your life if you made obedience a central response to the kingship of Jesus? What if you embraced obedience-based discipleship?
How would your relationships change if you obeyed King Jesus' teaching about anger, about forgiveness, about mercy, and about selfless love? Do you think that obedience to such teaching would be a form of bondage, or would it actually be a path to peace and joy? I have personally witnessed the miracle of forgiveness change the lives of hardened hearts. Indeed, one of the core successes of twelve-step recovery programs everywhere is the inclusion of forgiveness. It is not a form of bondage. The opposite is true. Obedience to the relationship teachings of Jesus will set you free!
How would your attitude change if you obeyed King Jesus' teaching about money and wealth? Do you think that it is liberating to accumulate massive amounts of debt, spend endless dollars on more and more stuff, and live a life of greed and stinginess? Hardly! Rather, try living modestly and simply with what you have, storing up treasures in heaven rather than on earth, and practicing audacious generosity, as King Jesus teaches. These are paths to true contentment. The happiest people I know are those who refuse to be enslaved to their stuff. Obedience to King Jesus sets us free.
How would our world change if we obeyed King Jesus' teaching about sex and marriage? Do we really think it is liberating for humanity when men take sexual advantage of women, when divorce scars many people for life, when a million new cases of STDs are diagnosed every year, when millions of women live in poverty because the men who got them pregnant then moved on, when pornography is more popular than books, and when millions of children's lives are cut short by abortion? Is that freedom? Of course not. True freedom is found in building a marriage on foundations of faithfulness, purity, mutual submission, holiness, and love. True freedom is the freedom to do what is good. And obedience to Jesus leads us there.
Obedience to King Jesus is not a form of bondage. Rather, it is a pathway to freedom. Submitting to Jesus—a king who loves you enough to give you the very best—is how we experience our best life possible.
I'm not saying that obedience saves us. The apostle Paul makes it clear that we are not saved by works; we are saved by grace through faith (Ephesians 2:1-8). But Paul also makes it clear that the reason we are saved by grace is so that we can do the good works of God (Ephesians 2:9-10). Our salvation comes by grace so that we can obey Jesus fully, because faithful obedience brings victorious living. To quote the apostle John: "In fact, this is love for God: to keep his commands. And his commands are not burdensome, for everyone born of God overcomes the world. This is the victory that has overcome the world, even our faith" (1 John 5:3-4).
We're accustomed to calling Jesus Savior, Lord, Son of God, and Christ. Good. Let's continue to do so. But let's also acknowledge that Jesus is a king. And let's remind ourselves that you don't just believe in kings. You obey them.
Let's discover the beauty of obedience-based discipleship!
Photo by Sandra Ahn Mode on Unsplash
______________________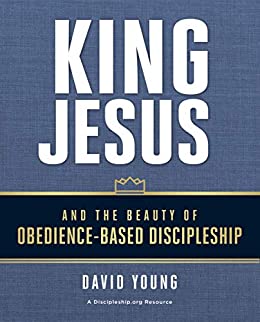 Adapted from David Young, King Jesus and the Beauty of Obedience Based Discipleship (Zondervan, 2020).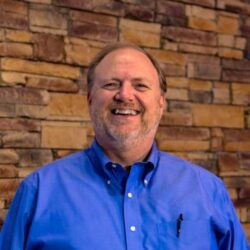 Latest posts by David Young
(see all)